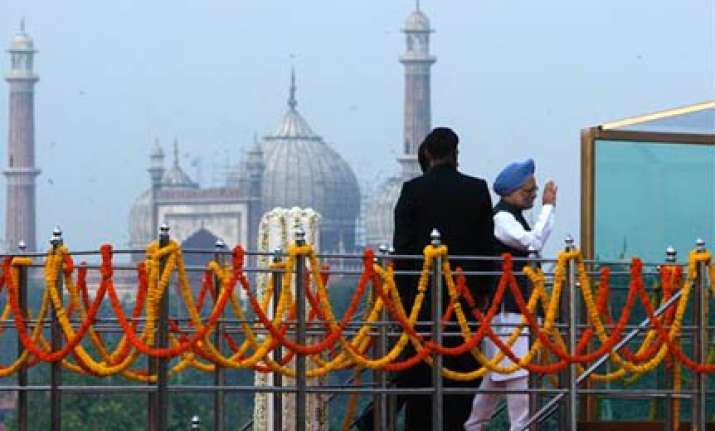 New Delhi : Dr Manmohan Singh on Sunday became the third Prime Minister to hoist the national flag from the ramparts of Red Fort for the seventh time in a row, after Jawaharlal Nehru and Indira Gandhi.   
By hoisting the tricolour this morning, Singh overtook his predecessor Atal Bihari Vajpayee, who had the honour of unfurling the national flag from the majestic Red Fort six times.   
Singh, who assumed office on May 22 last year for the second consecutive term, already has the distinction of being the third longest serving Prime Minister in the country after Nehru and his daughter Indira.   
The historic Mughal fort has seen Nehru, the first Prime Minister of independent India, unfurling the national flag 17 times. He is closely followed by his daughter Indira Gandhi, who had the honour 16 times.   
Nehru hoisted the tricolour at the Red Fort on August 15, 1947 after India became independent.  Singh, the country's 14th Prime Minister, first hoisted the tricolour on August 15, 2004, three months after he assumed office.  PTI