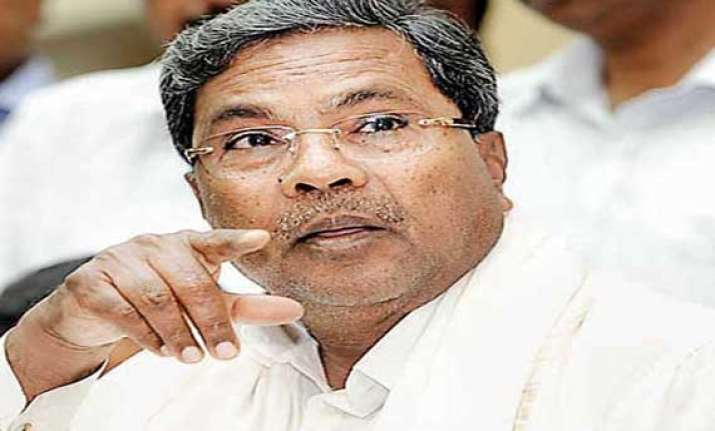 Bangalore: Karnataka Chief Minister Siddaramaih today said he is hopeful that Congress will win around 18-20 Lok Sabha seats in the state banking on his government's pro-masses schemes.
"I'm hopeful of winning 18-20 seats, day after tomorrow results will be out," Siddaramaiah told reporters here after attending the Co-ordination Committee meeting of Karnataka Congress at KPCC office here.
In the 2009 polls, the BJP had secured 19 seats, Congress six and JDS three. In the by-polls, the Congress had increased its tally to eight at the expense of JDS which lost two seats.
He said, "all our schemes, pro poor schemes....all these programmes will help us win this election."
On Cabinet reshuffle or expansion post the results, he said "after results we are going to go ahead with the process for MLC elections, after that filling up of three ministers and filling up of office-bearers for boards and corporation....all these things will be done."