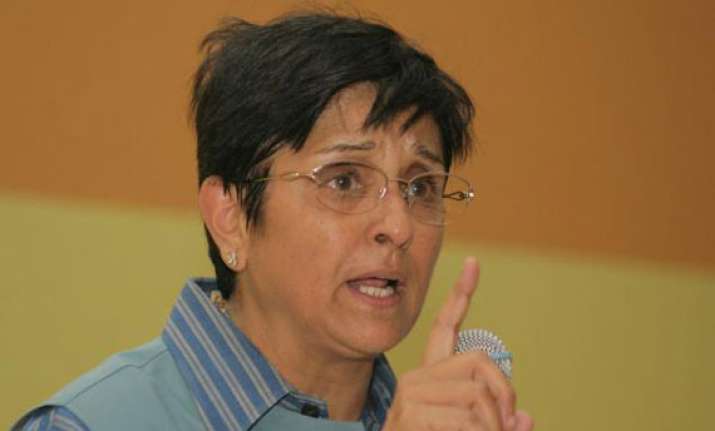 New Delhi: With the Delhi Assembly polls round the corner, former IPS officer and Team Anna member Kiran Bedi yesterday urged the media against playing a partisan role and asked it to stay away from paid news.
"Recently, media's image was dented by allegations of paid news... Like courts, media is an important pillar of Indian democracy and they need to keep the faith in them intact,"
Bedi said on the sidelines of an event where she released two books authored by herself.
Crediting President Pranab Mukherjee for not signing the Ordinance aimed at protecting convicted ministers, Bedi said earlier, people used to become leaders by breaking laws.
"Now, they will have to follow rules to achieve the same. The message is that you cannot become people's representatives by breaking laws," said Bedi.
Bedi also hailed the Supreme Court order on the Right to Reject all candidates saying the new order will bring transparency besides assisting in decriminalisation of politics.
The none of the above (NOTA) option will help in building public opinion, she said.
"The message to political parties is that if you put up tainted candidates, then you will be rejected. Candidates with criminal backgrounds will not be tolerated. Political parties will also not give tickets to them," opined Bedi.