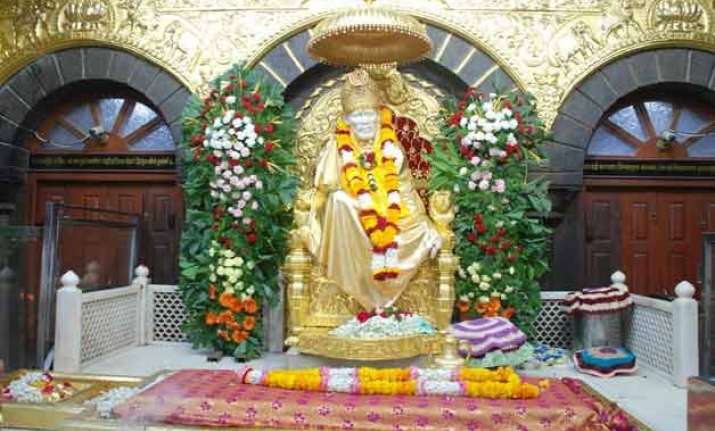 Nasik: The festival of Ram Navmi was celebrated with zeal and fervour with hundreds of thousands of devotees swarming to seek Darshan of Shirdi Sai Baba. The offerings by devotees have broken all previous records with the temple receiving Rs 50 lakhs more than the last year.
From March 28 to 30, only in three days, the Shirdi trust received donations of  2.88 crore including 170 gram gold and 2.3 kg silver. The trust also received foreign currency of 40 countries whose total value is yet to be calculated. An automatic Roti maker worth 18 lacs  was donated to the temple by Bangalore's  Shailesh Patel.
Air conditioning system worth Rs 86 lakh was donated by an anonymous devotee and has been fitted inside the temple. The machine was made functional on Saturday and in spite of the rush and hot temperatures on the day, devotees had a pleasant darshan.
"Temple received Rs. 1.96 lakh cash in its donation box, 64 lakhs  on donation counter and 24 lakhs through online mode," said Dilip Jhirpe, Chief Accountant, Sai Temple Trust
The Sai Temple Trust is witnessing an annual increse in its donations. It received 50 lakhs more than the last year. Till now the trust has received 1375 crore that has been invested in various banks. Besides, the trust also holds 370 kg gold, 3800 silver and daimonds worth 7.7 crore.