Follow us on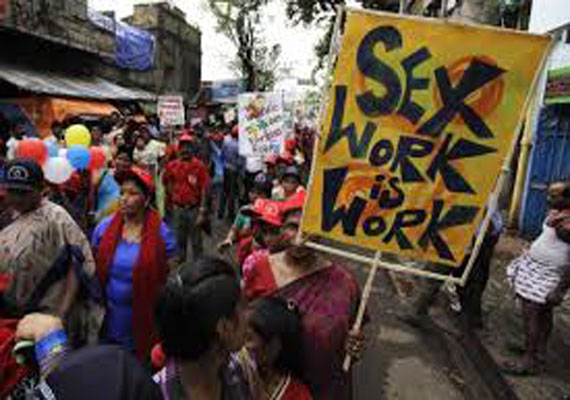 Kolkata: Protesting against the rising crime against women in the country, sex workers and their daughters yesterday took part in street plays and dances in and around the city's red-light area on the occasion of Valentine's Day.
Around 70 women from the red-light areas of Sonagachi and Munshiganj took out a procession on a two kilometre stretch in Khidirpore as part of the global One Billion Rising campaign to end violence against women and promote gender equality.
"Most of the girls participating are daughters of women in prostitution, or are victims themselves. Few of them have survived the wrath of trafficking and rape," Ruchira Gupta, founder of anti-trafficking organisation Apne Aap Women Worldwide, said.
After the rally, adolescent children of the sex workers took part in a poignant street play describing how a girl was trafficked and then left with no option but to accept prostitution.
The women thereafter submitted a charter of demands to the Watganj police station demanding that the police should take immediate action against any offence against any women.
"The police should provide proper support to witnesses of violence against women so that they can depose in court without any threat. Police should ensure the safety of the women or girls with greater priority," the charter reads.
They demanded that the children should not be forced into child labour or prostitution and no one should be deprived of right to residence in a safe place with dignity.
Started in 2012, the One Billion Rising campaign is a a global call to survivors to break the silence and release their stories through art, dance, marches, ritual, song, spoken word and testimonies.