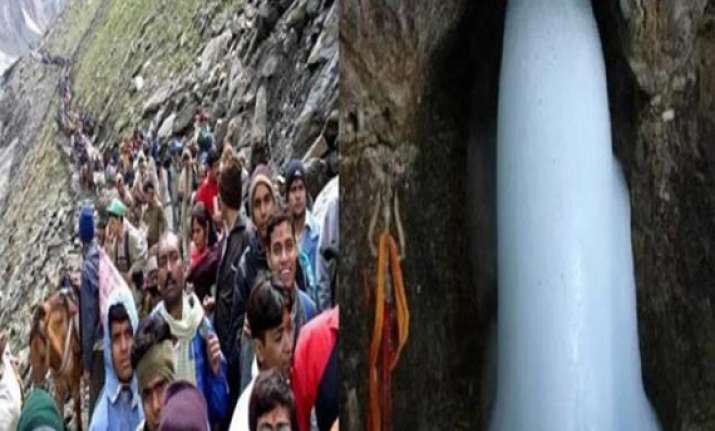 Srinagar, Jun 23:
  Security arrangements for the smooth conduct of Amarnath yatra were today finalised at a high-level meeting of police, civil and para-military officers at Police Control Room here.
Jammu and Kashmir Director General of Police K Rajendra Kumar, who chaired the meeting, sought reports from the officers representing various agencies on their preparations, an official spokesman said.
The DGP issued instructions to hold frequent meetings at different levels for intelligence gathering and information sharing, the spokesman added.
Joint control rooms established at different destinations on the twin routes would also help to maintain coordination among the agencies besides assessing the situation on daily basis, the police chief said.
Meanwhile, state governor N N Vohra today reviewed the arrangements for the yatra, which is scheduled to begin June 25 and undertook a day-long tour to inspect the pilgrimage route.
The spokesman said Sheshnag and Holy Cave camp sites still have "very large accumulation of frozen snow" and is posing a serious impediment in pitching tents, toilets and other facilities.
"In this context, the Governor directed the camp directors of Sheshnag and Holy Cave to put in renewed efforts to remove the accumulated snows from the camp areas," thespokesman said