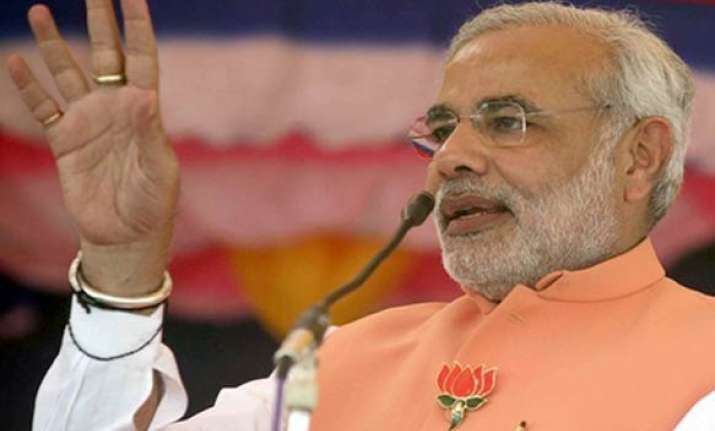 New Delhi, July 29: The Supreme Court will soon decide whether Gujarat chief minister Narendra Modi had aided the anti-Muslims riots in the state nine years ago.

A senior lawyer Raju Ramachandran, who is assisting the court in ascertaining the truth about whether the police ignored calls made by Congress MP Ahesan Jaffri's wife for help when armed rowdies were killing him at his Gulbarg housing society flat at Ahmedabad in 2002, on Thursday filed the report, reports DNA.Jakia Jaffri has sought prosecution of Modi on the charge of conspiracy and murder of her husband.

Even as the court was dealing with her complaint, a senior IPS officer Sanjiv Bhatt in April filed an affidavit alleging that top politicians, bureaucrats and police officers had engineered the post-Godhra riots and Modi had said in an official meeting to let Hindus air their anger against Muslims.

But the court refused to take on record Bhatt's affidavit making sensational revelations though belatedly and urged Ramachandran to record his statement and verify the veracity of the contents made by him in the affidavit.

During his two day visit to Gujarat in June, Ramachandran met among others Bhatt too and recorded his statement. It is learnt that Bhatt has sought protection for him and his family and stood by the conscious averments made by him in the affidavit.

Bhatt stated that he was present at a meeting where Modi said "Incidents like the burning of kar sevaks at Godhra could not be tolerated", that the "situation warranted that Muslims be taught a lesson" and Hindus "allowed to vent out their anger".

He complained of "unconcealed hostility" by SIT against him. Whenever he tried to bring up the issue of a "larger conspiracy and official orchestration behind the Gujarat riots'', he was ticked of by the apex court appointed SIT.

Ramachandran filed the report in a sealed cover and urged the judges to examine it. A bench of Justices DK Jain and Aftab Alam said "It is an elaborate report. The amicus curiae has tried to cover all aspects. We have read it. We will pass certain directions. We are keeping it confidential." "We will pass order and indicate future course of action," judges said indicating that all may not be well with Modi.