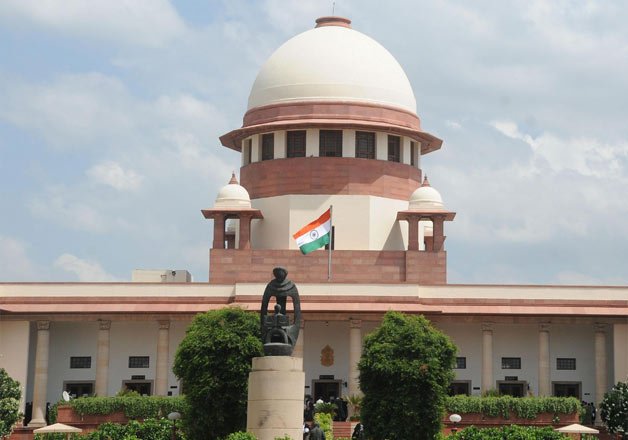 New Delhi: Minutes after lawyers disrupted JNUSU president Kanhaiya Kumar's sedition case proceedings in the Supreme Court, the top court issued strict guidelines for a hearing in the Patiala House courtroom where accused will be produced.
This came after lawyer Rajeev Tadac and his colleagues shouted Vande Mataram and Bharat Mata ki Jai while Prashant Bhushan was arguing on behalf of journalists and students thrashed outside Patiala House court two days ago.
"You should maintain some degree of moderation. This extreme stance will not help anyone," an apex court bench comprising Justice J Chelameswar and Justice Abhay Manohar Sapre the judges told the lawyer.
Tadac apologised in court after being reprimanded by the bench. The lawyer told journalists outside that he was moved by 'patriotic feelings'.
The top court while taking note of the February 15 incident where JNU students and journalists were assaulted within the court complex, said that the entry of the accused lawyers, prosecution, relatives of Kanhaiya Kumar and five journalists only will be permitted.
On being apprised that the relatives of Kanhaiya Kumar are not in Delhi, the court said that one member from Jawaharlal Nehru University (JNU) faculty and one student would be permitted in the courtroom on behalf of Kumar.
Besides the five journalists, another 25 mediapersons will be allowed in the court premises whose names will be mentioned in a court order.