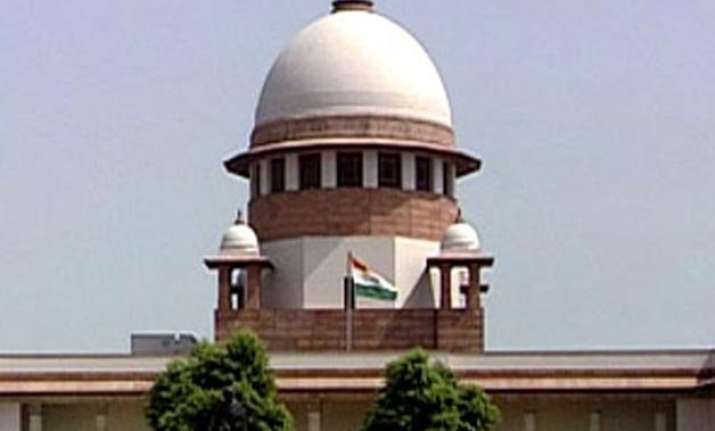 New Delhi: The Supreme court has asked government to make its stand clear on the issue of euthanasia.
A five-judge Constitution Bench led by Justice Anil R Dave asked whether a terminally ill person, medically diagnosed to be in the last stages of life, could be kept alive on life support system even though he had willed against it?
 "Is the government making its stand clear in a reasonable time," the court asked Additional Solicitor General P S Patwalia, who sought some time to get instruction from competent authority.
The law officer apprised the bench about the 241st report of the Law Commission which has stated that passive euthanasia should be allowed with certain safeguards and there was a proposed law -- Medical Treatment of Terminally Ill Patient (Protection of Patients and Medical Practioners) Bill, 2006.
He said his contention will also be based on 6.7 regulation of 2002 under Medical Council of India Act which says that practicing euthanasia shall constitute unethical conduct. However on specific occasions, the question of withdrawing supporting devices to sustain cardio-pulmonary function even after brain death, shall be decided only by a doctors' team and not merely by the treating physician alone.
Taking note of his submission especially that the Law Commission's 241st report was under government's consideration, the bench, which also comprised Justices Kurian Joseph, Shiva Kirti Singh, A K Goel and R F Nariman, said it will await the outcome of the report which is under the Centre's consideration and posted the matter for hearing on February one.
The bench was hearing a PIL filed in 2005 by NGO Common Cause which said when a medical expert opines that the person afflicted with a terminal disease has reached a point of no return, then he should be given the right to refuse being put on life support system as otherwise, it would only prolong his agony.
The apex court had two years ago issued notices to states and Union Territories on the issue, even as the Centre had strongly opposed the petition saying it is a form of suicide which cannot be allowed
(PTI)