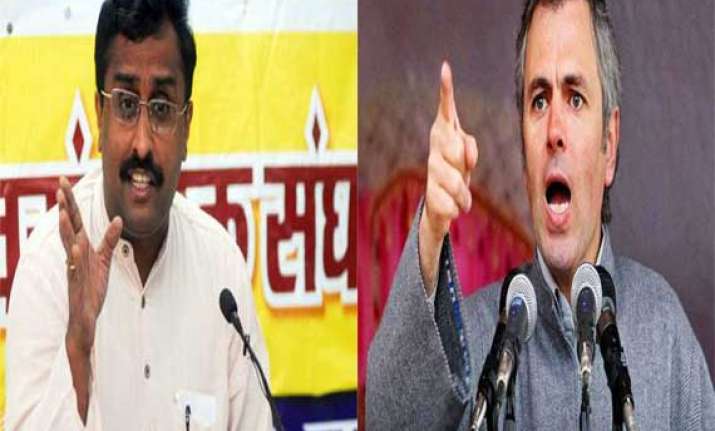 Srinagar/New Delhi: The controversy over Article 370 continued unabated today with RSS hitting back at Jammu and Kashmir Chief Minister Omar Abdullah for his remarks but he made it clear that it cannot be revoked without recalling the Constituent Assembly that is "impossible."
Reacting to Omar's remarks that either J and K won't be part of India or Article 370 that grants special status to the state will still exist, senior RSS leader Ram Madhav said the state will always be an integral part of India with or without the provision.
Madhav also asked whether the Chief Minister thought the state was his "parental estate."
"J&K won't b part of India? Is Omar thinking it's his parental estate? 370 or no 370 J&K has been n will always b an integral part of India," Madhav said on Twitter.
Observing that any move to abrogate Article 370 will be extremely dangerous, Omar said if BJP decides to recall the constitutional facility it would reopen the debate on state's accession to India.