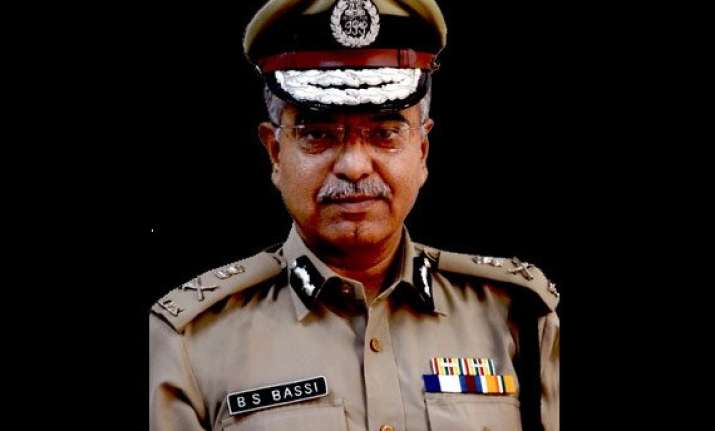 New Delhi: Delhi Police Commissioner B S Bassi today termed the recent spate of attacks on policemen in the national capital as "part of their job" while observing that one doesn't need to "read too much" into such incidents.
Bassi also said that risk is an inherent factor in policing and three back to back incidents where policemen became victims of violent attacks in the city as a "coincident".
"Police always has an element of risk inherent in it. The way police works, policemen are never on the ground in a group. At times only one or two policemen are patrolling in the area and they can come under attack by criminal minded people. It is not an exception and we find it part of our job.
Three incidents happening within a few days, you can call it coincident," he said.
There have been three such incidents in the last ten days, where four police men including an Assistant Commissioner of Police were attacked.
On October 13, a constable was gunned down in Vijay Vihar area of Outer Delhi. On October 11, three alleged criminals had opened fire on two Delhi Police constables in busy Connaught Place area while ACP Amit Singh, posted with the Special Cell was assaulted by three persons including a woman and a juvenile in a case of road-rage on Thursday.
Refusing to see a pattern in these incidents, Bassi said that earlier also such incidents have taken place.
"One doesn't need to read too much into the three incidents that took place in the last one-and-a-half months," he said.
Asked whether the top police brass was mulling to provide any special training to their men in the wake of the recent incidents, Bassi said, "The training which is given to our men makes him strong enough to protect himself in such a situation… Other than that they are given refresher courses time to time."
He also mentioned that police personnel have been briefed by senior officials to keep their safety in mind while working at odd hours.
"Every policeman takes a pledge while joining the force that even if he faces the danger of losing his life, he would not shy away from his work. Risk is an inherent factor in policing," he added.