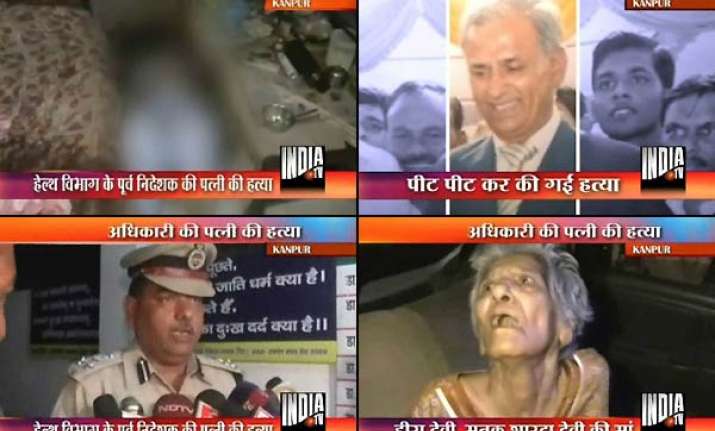 Kanpur, July 26: Sixty-year-old Sharda Devi, the wife of retired UP additional director Health Dr Ram Babu, was beaten to death by some robbers at her house in Kakadev M Block locality here on Monday evening, police said.
 
Sharda Devi was staying with her mother Hira Devi, and was going to sleep when the burglars barged in and began beating her badly. They ransacked the house and left with all the valuables.
 
IG Kanpur Zone Chandra Prakash, DIG Rajesh Rai and other police officials reached the spot to supervise investigation. A dog squad was also called in to trace the killers.
 
Dr Ram Babu has been staying with his doctor son  Navneet in Delhi, while his other son, Prabhat Singh, also a doctor, is staying in Agra.