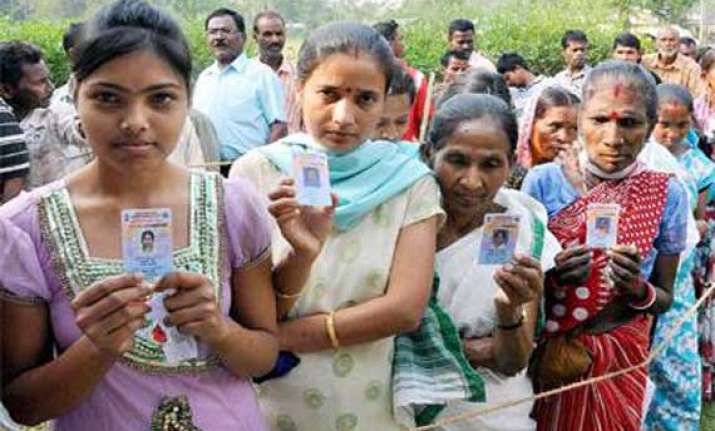 Bhubaneswar:  Repolling at nine polling stations in Odisha recorded an average of 79 percent turnout Friday, the state's Joint Chief Electoral Officer Jyoti Prakash Dash said.
The repoll was ordered by the Election Commission at six polling stations in Cuttack district, two in Keonjhar district and one in Kendrapara district after voting was disrupted April 17 due to allegations of rigging and other irregularities.
Repolling started at 7 a.m. and ended peacefully at 5 p.m., he told IANS.
Simultaneous voting for the state's 21 Lok Sabha and 147 assembly seats was held in two phases April 10 and April 17.
Opposition parties, including the Congress and the Bharatiya Janata Party, had accused the ruling Biju Janata Dal of rigging and tampering the electronic voting machines at these voting centres.