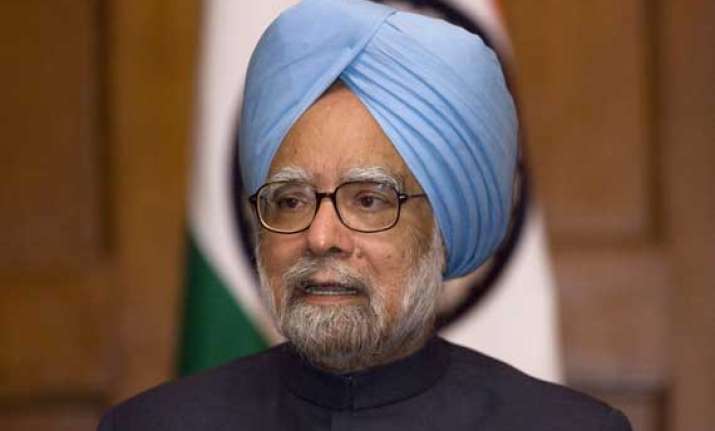 New Delhi: It has been business as usual for Manmohan Singh - with back-to-back appointments, official meetings and clearing off pending files. But the prime minister is a much relaxed man these days with just five days left for him to demit office after a decade at the helm as India prepares to swear in a new prime minister later this month.
Known as a workaholic who has never taken a holiday, Manmohan Singh has not even now drawn up any holiday plans after retirement, say people close to him.
The prime minister, who will officially demit office on May 17 morning, a day after the Lok Sabha results are out, is still working 10 to 11 hours a day, his aides told IANS.
The prime minister, who will address the nation before demitting office, is also sorting through the hundreds of books that were gifted to him - deciding on the ones he wants to keep and take with him to his sprawling 2.5-acre retirement home - 3, Moti Lal Nehru Marg.
A PMO official told IANS that there is a pile of files waiting at his table every morning at his official 7, Race Course Road residence.
"He is still clearing about 30-35 files every day. At least 10 to 12 people call on him daily," the official said. "He is pretty relaxed these days," the official added.
The prime minister has never gone on a holiday. Even on foreign tours, he has never stayed on for an extra day beyond his diplomatic call.
After retirement would he be going on a long-deserved holiday? "He has no holiday plans. He has indicated he needs time for himself," an aide told IANS.
The aide said the prime minister continues to call on the president once a week. It's a routine he has followed through the years as prime minister. He also meets Congress president and UPA chairperson
Sonia Gandhi
once a week.
He has been attending meetings of the cabinet and the Congress core committee, though with most senior party leaders away on the campaign trail the core committee meetings have become infrequent of late, the official said.
Chief ministers, governors and Indian envoys have been calling on the prime minister during their visits to the capital.
Manmohan Singh, India's 13th prime minister and the first technocrat to rule the country, will still be visible in public life - as a Rajya Sabha member. He was re-elected for a six-year term last year, his fifth successive since 1991.