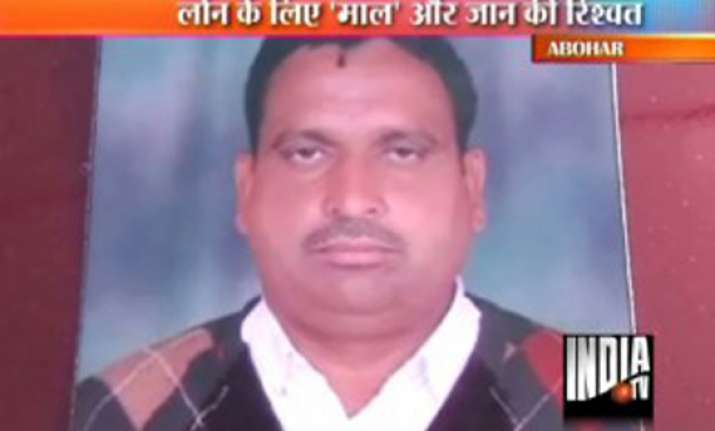 Abohar, Punjab, Dec 7: Vinod Kumar Yadav, a local farmer, committed suicide outside the Punjab Agriculture Decvelopment Bank branch here on Tuesday by consuming poison, after he was refused  a bank loan of Rs 50 crore.
 
In a three-page suicide note, Yadav alleged that he had been requesting the bank manager Ravinder Pal Singh Sekho and LBO Neeraj Kumar Aneja for the loan for the last three years, and even paid them bribes totalling Rs 5 crore as "ten per cent commission" by selling 4 acres land, but they did not approve his loan.
 
Based on the charges made in the suicide note, the Abohar police has registered a case against Ravinder Pal Singh Sekhon and Neeraj Kumar Aneja, both of whom are presently absconding.