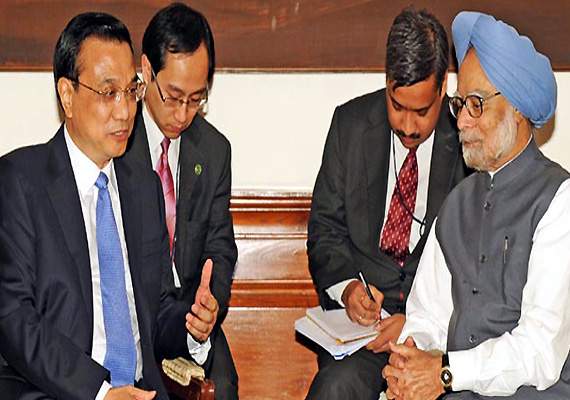 New Delhi, Jul 24:  The recent spate of incursions by Chinese troops into India figured in the talks between the two  countries here, with both sides today discussing ways to make the functioning of working mechanisms more efficient with the possibility of more confidence-building measures (CBMs).
At the two-day official-level talks, the two sides deliberated upon ways to maintain peace  and tranquility along the Line of Actual Control against the backdrop of concerns in India over incursions by Chinese People Liberation Army.
"The talks were held in a constructive and forward-looking atmosphere," External Affairs Ministry spokesperson Syed Akbaruddin said at the conclusion of the third round of meeting of the Working Mechanism for Consultation and Coordination on India-China Border Affairs.
"The two delegations reviewed recent developments in the India-China border areas with the objective of enhancing peace and tranquility between the two countries," he said without elaborating.
The two sides "discussed additional confidence building measures between the two sides. They also consulted on measures to improve the functioning of the Working Mechanism and make it more efficient," he said.
There has been a spate of incursions by Chinese troops in Ladakh region of Jammu and Kashmir, with five such incidents witnessed within a period of 11 days from July 12.
This was the first meeting on border mechanism since the three-week standoff in April at Depsang Valley in Ladakh.