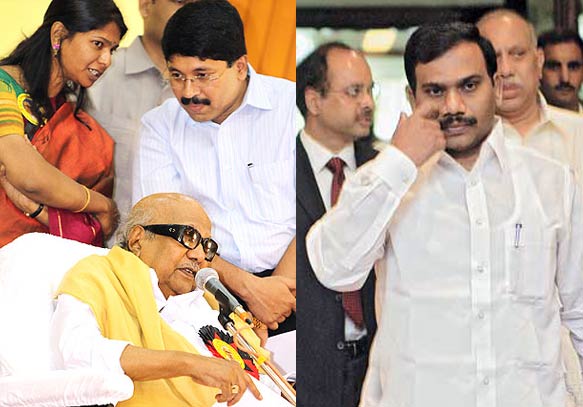 Chennai, Feb 3: In an apparent reference to the arrest of former telecom minister A Raja in the 2G spectrum allocation scam, DMK patriarch M Karunanidhi today admitted it has created a "demoralising" effect but vowed to overcome it.
He said whenever the party General Council had met, it usually faced a challenge and "the challenge now had disturbed and shocked us".
In his address at the meeting, he said, "It has created some sort of demoralising effect. That's all. But I am sure we will see the light of truth very soon."  
Quoting party founder late C N Annadurai, he said, "We have the heart to bear anything," adding these words were the guiding principles of the party.
Referring to his recent visit to Delhi where he met Congress President Sonia Gandhi and Prime Minister Manmohan Singh, Karunanidhi said it was a successful one.
He asked his partymen to take up as a challenge to defeat the inimical forces and ensure victory for the party in the hustings.
"If you do that there is no doubt about our win," he said.
He confirmed DMK's alliance with Congress but remained tight-lipped on other parties, especially PMK. PTI