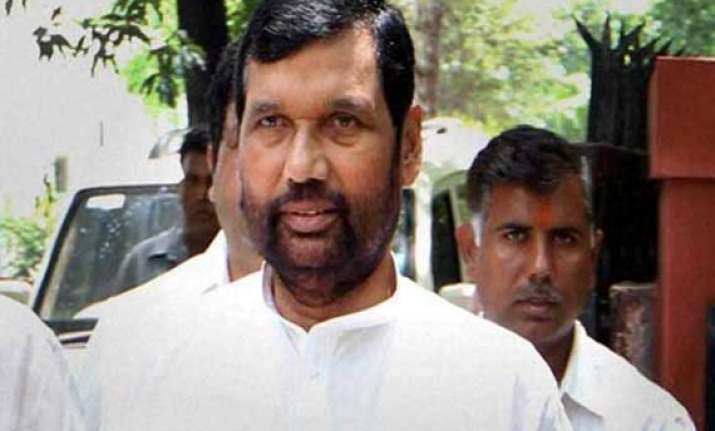 Khagaria, Bihar: Believe it or not, there is no electricity in Lok Janshakti Party's chief Ram Vilas Paswan's native village.
Although Paswan is rubbing shoulders with BJP's prime ministerial hopeful Narendra Modi, his native village Shaharbanni in Khagaria district is still in the lantern age. This is in sharp contrast to development in Bihar Chief Minister Nitish Kumar's native village Kalyanbigha in Nalanda district and Rashtriya Janata Dal chief Lalu Prasad's Phulwaria in Gopalganj district.
Paswan has often reminded people during campaigning that he is a "son of the soil", but the fact is that he last visited his village in 2007 when his mother Siya Devi passed away. Interestingly, his first wife Raj Kumari Devi, whom he claims to have divorced in 1981, still lives in his native village, though outsiders are not allowed to meet her.
There is no electricity in 44 revenue villages of 21 panchayats in Alauli block, more than four and half decades after Paswan was elected as a legislator from the Alauli assembly seat, now part of the flood-prone Khagaria parliamentary seat.
"It is a curse to live without electricity. Politicians have hardly shown interest to provide basic infrastructure like electricity to us," says Shayamnandan Sada, who belongs to the Mushhar community, a Mahadalit, the poorest among Dalits.
Paswan's younger brother Pasupati Kumar Paras has represented Alauli in the state assembly for over two decades. He was defeated in 2010 assembly polls.