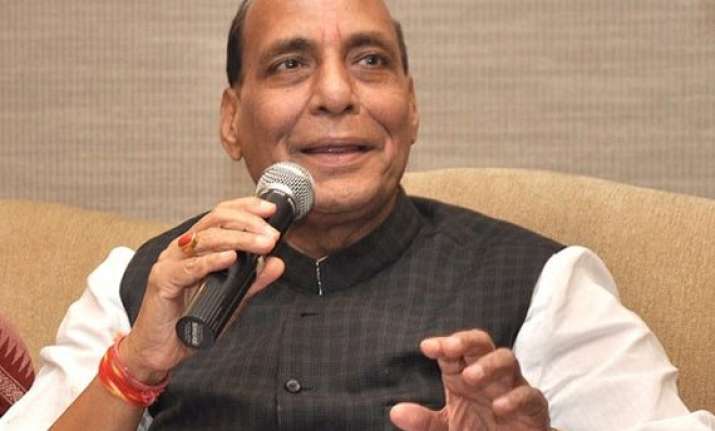 New Delhi: In the wake of attacks on cops by criminals, Home Minister Rajnath Singh today reviewed law and order situation in the national capital and directed the Delhi Police to check illegal gun running in the city.  At a high-level meeting, attended by Lieutenant Governor Najeeb Jung, Commissioner of Police B S Bassi and senior Home Ministry officials, Rajnath expressed concern over the recent killings of policemen by criminals and directed that such gangs should be checked on priority.
Official sources said Bassi told the meeting that the Delhi Police officers are pursuing the culprits and will bring them to justice, besides trying to stop illegal gun running.  Bassi later told reporters that directions have been given to all police stations to sensitise the policemen on how to deal with criminal gangs, and training will be imparted to them on how to react to any such situation.  "The Home Minister has assured all help to the Delhi Police in this regard," he said.
Rajnath also emphasised that technology should be used in better way for maintenance of law and order.  The meeting also discussed the dispute over a piece of land in Delhi's Jor Bagh area which witnessed tension among a particular community and how to resolve it.  "Yes, the issue was discussed. We want the issue to be settled once for all," Jung said.