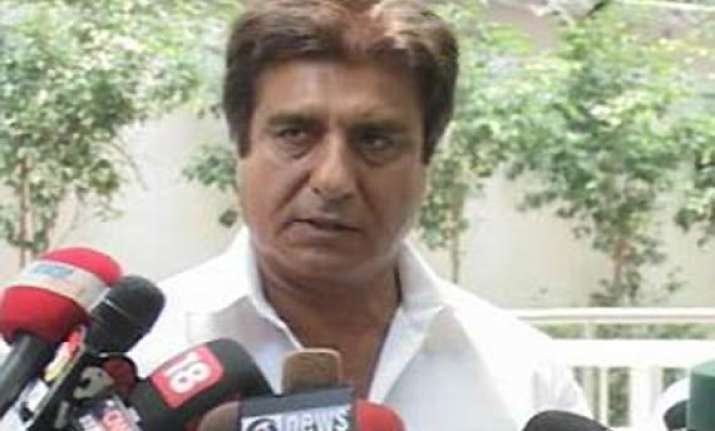 Ghaziabad(UP): Bollywood actor Raj Babbar today described the Congress party's decision to field him from Ghaziabad as his "homecoming".
Speaking to reporters here, Raj Babbar said, "I am happy I have returned home. The people of Ghaziabad are close to me. Ghaziabad has been my karma bhoomi as I participated in the farmers struggle in 2006-07.
"I am not here to fight any individual or a party. I am here to fight for the problems of the people of Ghaziabad", he said.
Raj Babbar said, Congress workers in Ghaziabad are very much excited after his name was announced as candidate.