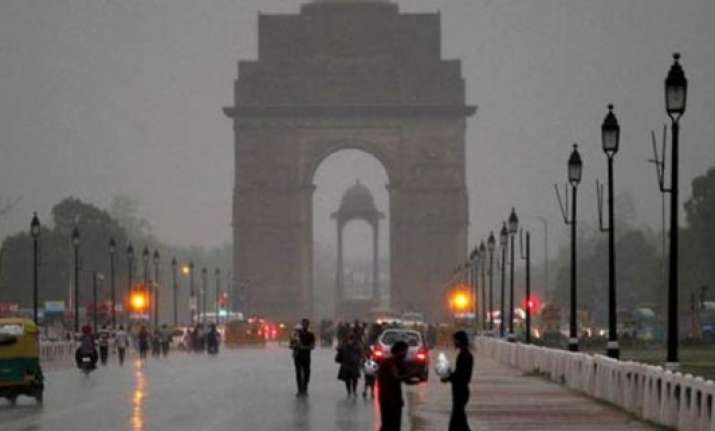 New Delhi: A spell of rain on Sunday cooled Delhi and adjoining areas in Haryana and Uttar Pradesh. The Met office has forecast more rainfall during the day.
Sunday's minimum temperature settled at 25 degrees Celsius, slightly below the season's average.
The rains, which cooled the capital, also led to water logging and traffic snarls in many parts.
Delhi Police reported traffic jams at Kashmere Gate area in the north and Adchini and AIIMS junction in south Delhi.
"This rain was much awaited. I am glad it lasted for sometime, making it a pleasant Sunday," Karan Khanna, a college student, said.
Residents also reported rainfall in Noida in Uttar Pradesh and Gurgaon in Haryana. Both places border the Indian capital.
Delhi has received 1.6 mm rainfall since Saturday.
The day's maximum temperature is likely to hover around 34 degrees Celsius. Humidity at 8.30 a.m. was 80 percent.
Saturday's maximum temperature was slightly higher at 34.8 degree Celsius. The minimum temperature was 23.7 degrees Celsius, three degrees below the season's average.