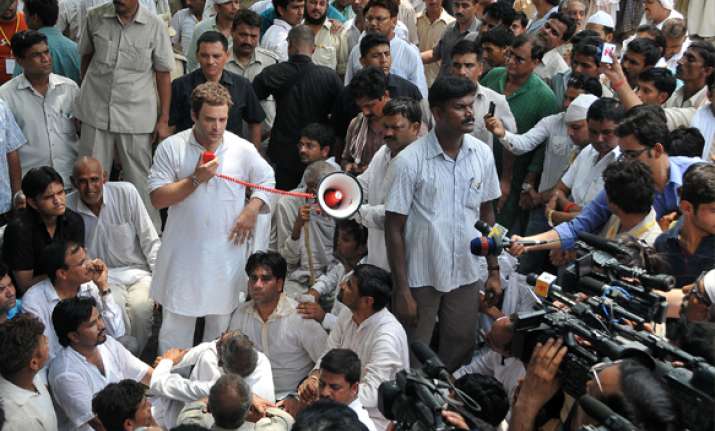 New Delhi, Jul 14 : Congress general secretary Rahul Gandhi has lashed out at the visual media saying that it was trivializing  issues, rather than projecting substantive issues.
 
Speaking to students of J K Jain (NBA Group) mass communication students at 10, Janpath  this week, Rahul Gandhi  referred to the TV coverage of his recent padayatra to meet farmers of western UP and said, the news channels instead of raising the major issue of land acquisition, were highlighting where he had dinner and tea and where he stood near a buffalo.
 
"In the rush for TRP (television rating points), the news channels are shying away from the main issues. That's why, I have stopped watching news channels", Gandhi said.
 
Rahul Gandhi however praised the print media for delving deeper into issues.

Replying to questions from students, Rahul Gandhi said, he was not thinking of becoming Prime Minister now.
 
"One can do a lot for the masses without being the Prime Minister and I am doing that. People need not wait for me become the Prime Minister", Gandhi said.