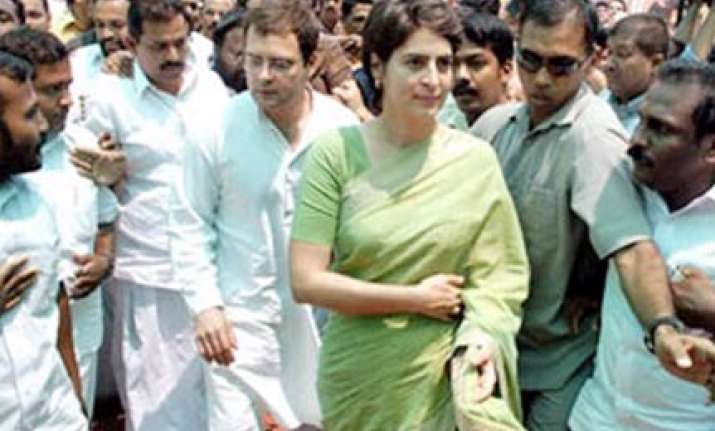 Rahul Gandhi and Priyanka Vadra paid a surprise private visit to Thrissur, Kerala, on Wednesday afternoon to attend the wedding of the son of P Madhavan, a man who has been a part of the personal staff of the Nehru-Gandhi family for over two decades now.
The Kerala police and the Congress unit in the state were kept in the dark about the trip. "It was a secret visit, and we were not informed," Thrissur Superintendent of Police M P Dinesh said. "But the state police provided the minimum requirements of security quickly," he added.
Rahul and Priyanka arrived at Kochi International Airport by a special aircraft and drove the 40-odd kilometres to Thrissur in a tourist taxi. A police pilot vehicle accompanied them. By the time the Gandhi siblings reached Thrissur, the administration had managed to also position a fire tender and an ambulance as part of the security trappings at the wedding venue.