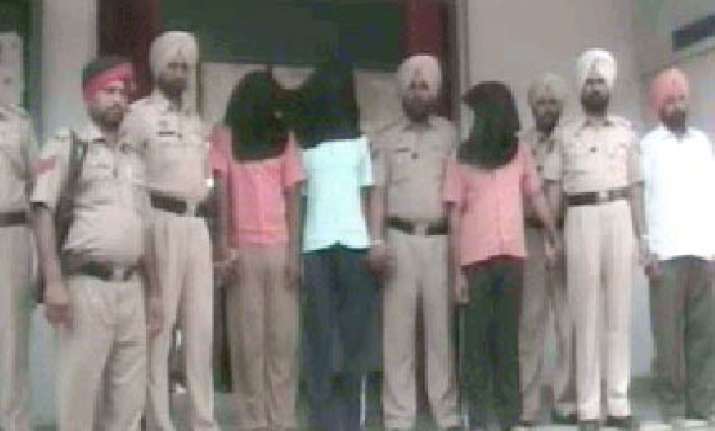 The Khanna police near Ludhiana arrested on Tuesday the three alleged killers Gurpreet Singh alias Gopi, Gurpreet Singh alias Manga and Kulvinder Singh alias Nikku for the gruesome murders of four persons, including a widow and her daughter, even as gory details emerged of how the killers raped the women before committing felony, police said.
 
S. S. Mann, SSP, Khanna told mediapersons that the three had an illicit relationship with the 40-year-old widow Charanjit Kaur, and the lady was involved in a prostitution racket.

 
The SSP said, the three alleged killers had murdered the widow's son last year at her behest and since then they had been extracting money from her through blackmail. On Saturday, the three went to her house in Satnam Nagar of Doraha village, in Khanna district near Ludhiana, and murdered Charanjit Kaur, her 12-year-old daughter Karamjit Kaur, her 18-year-old nephew Jassa and four-year-old adopted son Navdeep.
 
According to the SSP, the killers confessed that they first raped both the mother and her daughter before killing them, and one of them even went to the extent of committing rape on the dead woman after killing her.
 
The motive behind the murders, the SSP said, was that the lady began refusing to pay the killers extortion money any more.