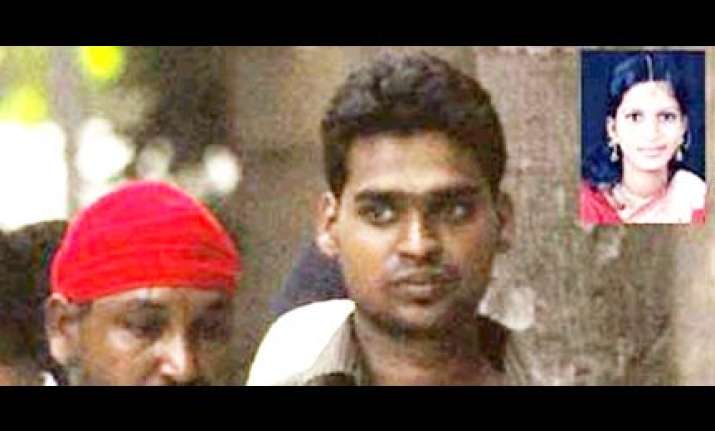 Pune: Vandana Mhaiskar, mother of 22-year-old Dipa, says no one came to help as her daughter's former lover set her ablaze in his house while his brother and sister-in-law thrashed her, reports MidDay.
Vandana was witness to the death of Dipa, who, she says,  was set ablaze by her former lover.  
Vandana says she, her son  and Dipa were at the home of her daughter's former lover Meerilal Shankar Pingle (25) of Yerawada when the incident happened around 11.30 am on Monday.
"Meerilal, after a quarrel with Dipa, took her to a room and set her on fire. His brother Hanumant and sister-in-law Sushma were also there," said Vandana.   
Dipa sustained 100 per cent burns and died on the spot. Vandana says when she and her younger son tried to intervene, Hanumant and Sushma beat them up.   
She says Meerilal had fixed his marriage with another woman a month-and-half ago.
"Meerilal's elder brother Hanumant Shankar Pingle had even tried to bribe my daughter by offering her Rs 50,000 to forget the relationship between them," said Vandana.
"But she flatly turned down his proposal and said that she could not forget Meerilal, with whom she had a relationship for the past five years."
Later, when it became clear that Meerilal would not marry her, Dipa stopped meeting him.
"After I went to lodge a police complaint at Nagpurchawl chowky, the police warned Meerilal against meeting Dipa in future," said Vandana.
But when Dipa had gone to Chandannagar to meet her grandmother on Sunday, Meerilal kept on calling her on her mobile.   
When Dipa informed her mother about this, she immediately caller Meerilal on his mobile, but it was switched off.
On Monday, Dipa went to meet Meerilal to ask him why he had been making calls to her.  
Vandana says this angered Meerilal and he locked her in his house and torched her after pouring kerosene on her.
"No one came to help us and Vandana's body was lying in Meerilal's house for nearly two hours," said Vandana.  
Deputy Commissioner of Police Sanjay Jadhav said a case has been registered against Meerilal, Hanumant and Sushma.
Meerilal and Hanumant were produced in the sessions court on Monday and remanded in police custody till November 22. The Yerwada police are yet to arrest Sushma in the case.