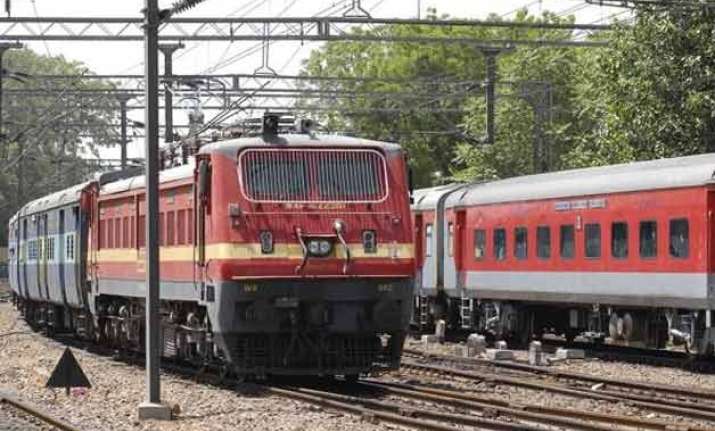 New Delhi: The Debroy Committee in its interim report to Railways suggested that private players be allowed to run passenger and freight trains.
The high-level committee headed by economist Vivek Debroy, who is a NITI Ayog Member now. The committee was constituted six months ago to suggest ways for restructuring of the Railway Board and revamping the public transporter into a financial viable organisation.
It also made recommendations to allow private players to produce coaches, wagons and locomotives.
The panel asked Railways to withdraw from welfare services such as running schools and hospitals and managing Railway Protection Force (RPF).
The panel further suggested setting up of a government Special Purpose Vehicle (SPV) to own railway infrastructure, and delink it from the railways. 
It recommended an Indian Railway Manufacturing Company to replace all existing production units and another holding company for railway stations.
The panel has also taken note of an estimate of the Railways' financial needs and suggested appropriate framework and policies to raise resources, both internally and from outside the government.
Among others, the mandate of the committee included reorganising and restructuring the board and subsequently the department to separate policy making from operations and encourage inter-departmental coordination.
Other members of the panel include former Cabinet secretary KM Chandrasekhar; Gurcharan Das, former chairman and managing director of Procter and Gamble; Partha Mukopadhyay, senior fellow, Centre for Policy Research; Ravi Narain, former managing director of the National Stock Exchange among others.
The committee was also asked to recommend steps to mobilise resources for major projects and help set up a Rail Tariff Authority.
Currently, Railways work on a top-down hierarchical model with a six-member Railway Board which implements and monitors policies and takes all key decisions.
The Railways is categorised into 16 geographical zones, employing about 1.3 million people with a cadre-based department like mechanical, engineering and electrical. 
The committee has made field visits to different zones including Kolkata, Mumbai to interact with staff and get a perspective.