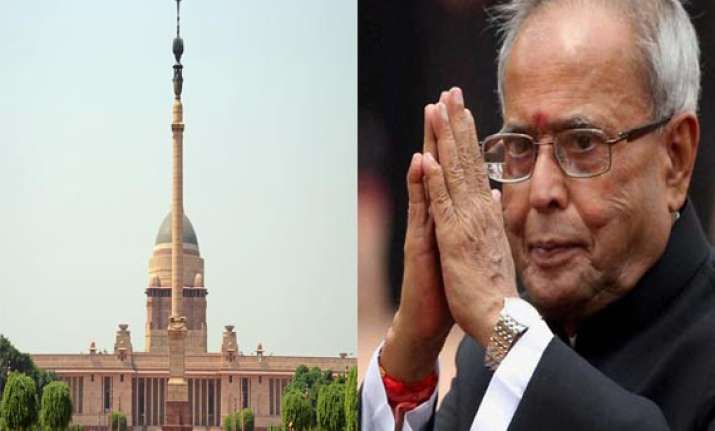 New Delhi: President Pranab Mukherjee offered 'dua' (prayers) at a mosque inside President's Estate on the occassion of 'Khatam Shareef' -- which marks completion of recitation of holy Quran.
Mukherjee visited the President's Estate Masjid to participate in the 'Dua' (prayers) on the occasion of 'Khatam Shareef' on July 20, a press release issued today by Rashtrapati bhavan said.
'Khatam Shareef' marks the day of completion of the recitation of the holy Quran.
"The President joined others who attended the 'dua' and prayed for good health and prosperity for all," it said.