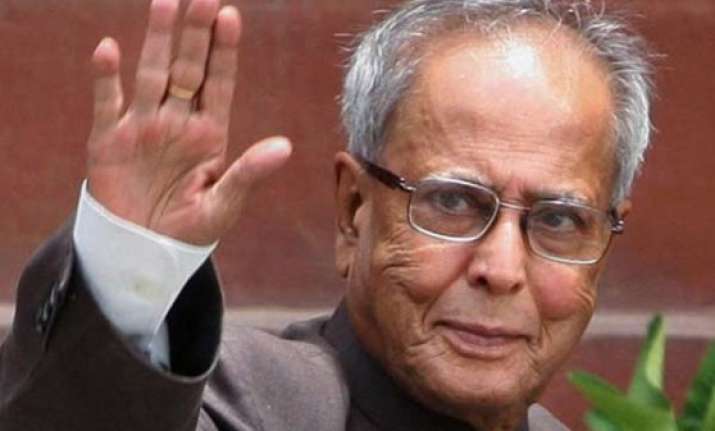 New Delhi: President Pranab Mukherjee today congratulated the Indian Space Research Organization (ISRO) for the successful launch of GSLV-Mark III.
In a message to ISRO chief, Dr K Radhakrishnan, the President said, "Please accept my heartiest congratulations to your team and you at the ISRO for the successful launch of India's latest generation rocket-Geosynchronous Satellite Launch Vehicle (GSLV-Mark III), carrying the Crew Module Atmospheric Re-entry Experiment (CARE)."
"The launch of GSLV-Mark III is an important landmark in our space programme and demonstrates, yet again, India's growing capabilities in space launch technology. Kindly convey my greetings to the members of your team of scientists, engineers, technologists and all others involved in this mission. I wish your future endeavours continued success," he added.
The ISRO today successfully launched India's biggest and heaviest GSLV-Mk III at 9:30am from Sriharikota in Andhra Pradesh. The mission so far has been flawless. ISRO successfully carries out human crew module experiment; module safely splashes down into Bay of Bengal off Andaman and Nicobar Islands.
The mission cost about Rs 160 crore. The rocket is capable of doubling the capacity of payloads India can carry into space. It can carry four tonne communication satellites. Once ISRO masters this rocket, India won't need expensive foreign launchers to send its heavy-duty communication satellites to space.