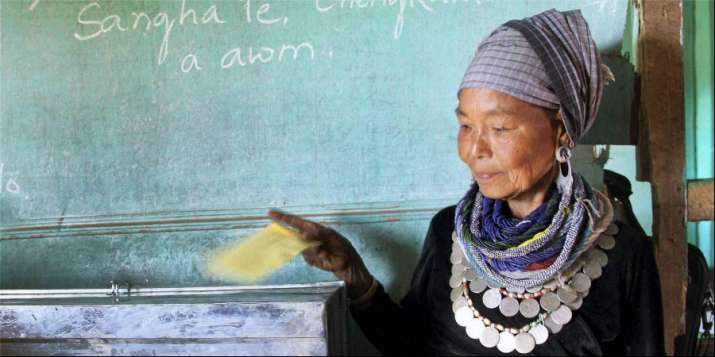 Announcing a major change in voting rules, the Election Commission of India on Thursday extended postal ballot facility for electors above the age of 65 years and COVID-19 patients under home or institutional quarantine. A notification to this effect was issued by the Ministry of Law and Justice today. The decision comes ahead of Bihar assembly election which is expected to take place somewhere between October and November.
So far, the postal ballot facility has been reserved only for people over the age of 80 and those people in essential services who are not posted in their home state.
Those above the age of 65 are particularly vulnerable to coronavirus, along with pregnant women and people suffering from chronic health conditions including hypertension, diabetes and kidney ailments.
Keeping in mind the safety of senior citizens amid rising cases of the coronavirus, the limit for voters to opt for postal ballot in Lok Sabha and assembly elections has been reduced. In October 2019, the Law Ministry amended the Conduct Conduct of Election Rules to allow people with disabilities and those who are 80 years of age or above to opt for postal ballot during the elections. However, on June 19, the Law Ministry notified a fresh change in the rules, allowing those aged 65 years and above to opt for postal ballot. The Election Commission had approached the government to tweak the rule as pandemic could continue till the end of the year. An official notification to this effect was issued by the ministry today.
"Notification for Conduct of Elections (Amendment) Rules 2020 - for extending Postal Ballot Facility for electors above age of  65yrs & Covid+ve under home/institutional quarantined," ECI Spokesperson Sheyphali attached the notification in a tweet. 
Notification for Conduct of Elections (Amendment) Rules 2020 - for extending Postal Ballot Facility for electors above age of 65yrs & Covid+ve under home/institutional quarantined pic.twitter.com/806HGprL9K

— Sheyphali Sharan (@SpokespersonECI) July 2, 2020