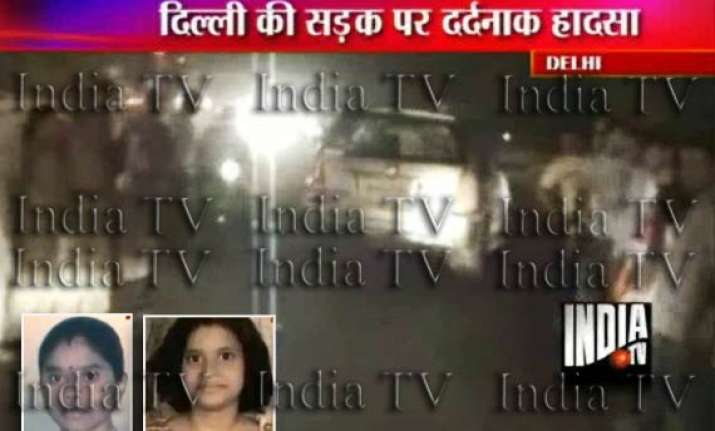 New Delhi, June 17: In an unnerving mishap, a Toyota Innova Car (DL3C AY 0645) ran over a woman, Komal and her daughter Twinkle on Thursday night in Vivek Vihar, East Delhi. While, Twinkle died on the spot, Komal died in hospital, because of delay caused by policemen quarreling over area jurisdiction.

The incident took place when Komal and Twinkle were crossing the road along with other family members to board a bus which was on the other side of the road. They were going on a pilgrimage to Vaishno Devi.

While crossing the road a speeding Toyota Innova jumping the red light crushed Komal and Twinkle. The vehicle dragged Twinkle upto some distance and Twinkle died on the spot.

The driver of the car tried to escape. He was caught by  passers by   and handed over to the police.

Komal's family alleged that she could have been saved  had she been taken to the hospital in time. Anand Vihar Police and Vivek Vihar Police were quarrelling over jurisdiction  issue due to which there was half an hour delay in taking Komal to the hospital, where she succumbed to injuries.

Police have sent both the bodies for post-mortem.