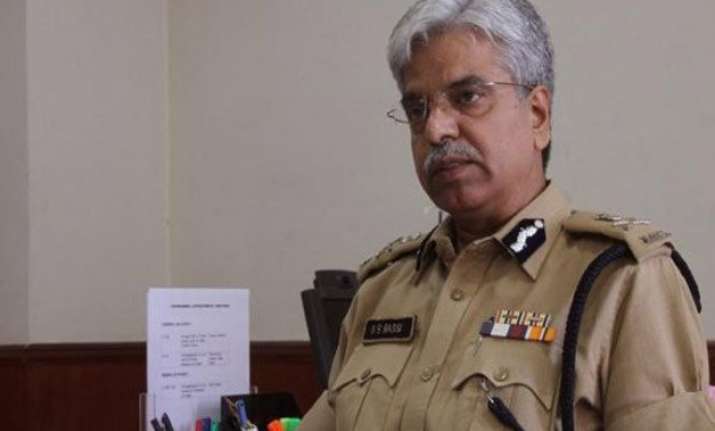 New Delhi: Delhi top cop BS Bassi today underlined the need for police personnel to not lose their temper even under adverse situations as his force faces criticism in the wake of the incident in which a traffic constable here attacked a woman with a brick.
The Delhi Police Commissioner also batted for policemen to carry "recording devices" to make sure that their interactions with the public are saved on audio tape or camera and said that the aim at the training level was to nurture in the personnel an ability to stay calm.
"We will need systemic changes to see that even under pressure, our officers act as per the law. No matter what the situation is, they must behave with courtesy and not lose their temper.
"As far as training of our officers is concerned, our objective is to see that our officers must not react out of rage," Bassi told reporters here today.
Asked about High Court's observation regarding the road rage cases in the capital, Bassi said he was yet to receive a copy of the court's order. Once it is received, the necessary action will be taken, he added.
A traffic cop, Satish Chandra, was arrested and a criminal case filed against him after a video clip surfaced of him attacking a young woman on Monday. He was later dismissed from service.
Chandra has submitted a 44-second audio clip to those looking into the case in which he is heard telling the woman that he would issue a court challan to her.
Although the clip suggests that there was a heated argument between the woman and the head constable, it does not support the victim's claim that Chandra had asked for a Rs 200 bribe from her.
Police has sent the audio clip to FSL to establish its authenticity and ensure that it was not tampered with.
Asked about the new clip, Bassi said that whatever is relevant would be taken into account.
"If we investigate a case, it is done on a merit basis. We had taken appropriate action (on the day of the incident) on the basis of prima facie facts," he added.
Responding to reports that the head constable's family wanted to meet him in this regard, the police chief said, "Anybody can meet me and share their grievances, whether it be the general public, Delhi Police personnel or their family members."