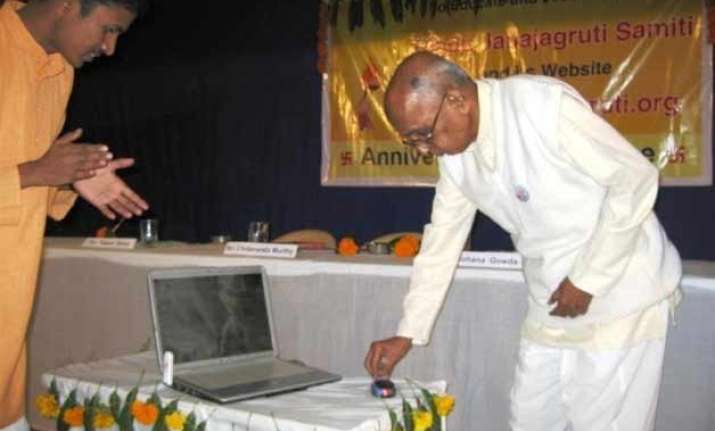 Bengaluru: In a shocking incident,   84-year-old, noted Kannada writer Dr M Chidananda Murthy was not only dragged but arrested in front of Chief Minister Siddaramaiah at a function at banquet hall of the Vidhana Soudha on Wednesday. Murthy has been detained after he was dragged out of the hall.
Trouble begun soon after historian M Chidananda Murthy and others objected to government decision to celebrate birth anniversary of Devara Dasimaiah, a staunch devotee of lord Shiva, saying the celebrations should be made in the name of Jedara Dasimaiaha, who was a great devotee as well as Vachanakara.
But his objection was not properly heard rather he was dragged out of the hall by the organisers and the police in civil dress. Later, the police arrested him with his supporters.
After the function, Chief minister evaded the questions of the media while Kannada and Culture minister Uma Shree defended the government. However, he admitted that the way the renowned writer was taken out was wrong.
Talking to reporters , Chidananda Murthy said that Devara Dasimaiah was not at all a 'Vachanakara' (Vachana writer). ''So, it is not right on the part of the government to celebrate his birth anniversary.
"We went to the function and decided to give a pamphlet to CM about the issue. We asked the police to give the pamphlet, which had names of S Vidyashankar, G S Siddalingaiah, Basavaraja Kalkudi, H K Jayadev and P Nanjundaswamy, to the CM, who was on the dais. At that some people pulled me around and the police took us outside,'' he said.