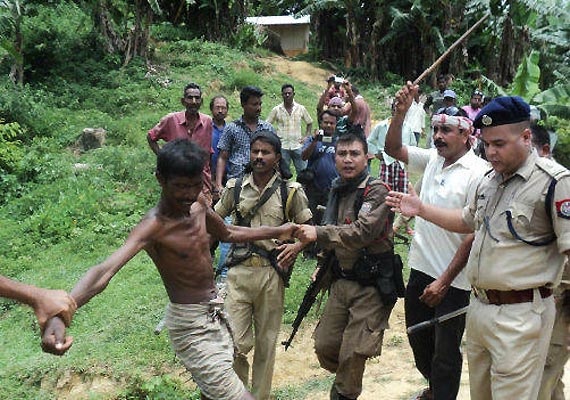 Morigaon (Assam), July 24: The police have used batons and then fired in air to control a mob, which became violent after the authorities sealed a illegal medicine shop in Morigaon district, police sources said today. 
A team of health department along with a magistrate conducted a raid at the pharmacy of a self-styled doctor in Lahorighat and sealed the pharmacy yesterday.  
The "doctor", however, managed to flee.  
Following the raid, a mob gheraoed the police station and pelted stones on the men in uniform injuring three.  
The police first lathicharged and then fired in air to control the situation, the sources said.