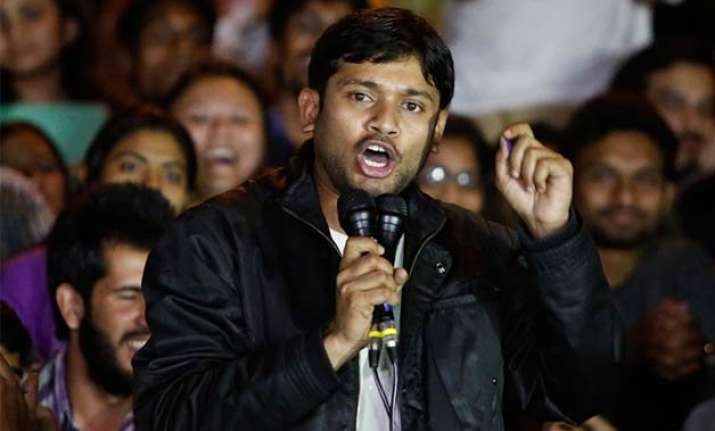 New Delhi: Adarsh Sharma, the man who barged his way into headlines after announcing a reward of Rs 11 lakh for anyone who shoots JNUSU president Kanhaiya Kumar, was arrested by the Delhi Police today. Sharma had claimed to be the president of Purvanchal Sena and made the announcement through posters.
"Sharma has been arrested under charges of defacement of public property, abetment of offence punishable with imprisonment, public mischief, criminal intimidation and forgery," a senior police official said.
"Investigation is underway and more charges can be added in the case," he added.
Earlier in the day, Delhi Police had detained Sharma for questioning at a police station in New Delhi district.
On Saturday, posters announcing Rs 11 lakh reward for shooting dead Kumar were seen stuck on a wall near Press Club of India and bus stops and metro stations in New Delhi district.
The poster said "whosoever shoots JNU Students' Union president and seditionist Kanhaiya will be rewarded Rs 11 lakh on the behalf of Purvanchal Sena".
The posters carried the mobile number and name of Sharma.
On the same day, the police registered a case of defacement of property and questioned one person, who was allegedly involved in sticking the posters on the intervening night of Friday and Saturday. The other sections were added later in the FIR.
(With PTI inputs)