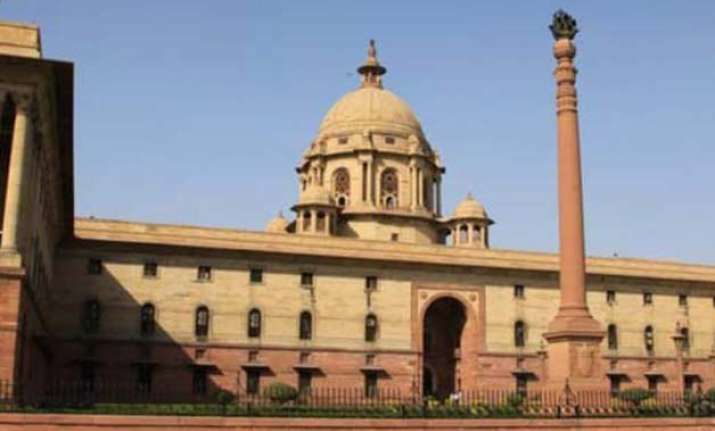 New Delhi: The Prime Minister's Office is soon to come up with a new web portal for public grievances redressal known as 'PRAGATI'. The new interface will have more classification of government's top concern – Corruption.
As compared to the earlier web portal, 'PMO CPGRAMS', launched during former Prime Minister Manmohan Singh's reign, the new one will have nine sub-categories under corruption category just to register such complaints within various government departments.
The new portal will be launched by Prime Minister Narendra Modi on Wednesday along with his monthly programme of interaction with union secretaries and chief secretaries through video-conferencing.
The older portal had only one common category of corruption/malpractice to register any such complaint. However, the new portal will have various government departments with highest potential for corruption listed under this category.
The departments which will fall under this category are telecom, railways, department of financial services, ministry of power, petroleum, heavy industries, urban development, road transport, rural development and others.
By such categorizing and sub-categorizing, the new portal is expected to help users be more specific with their complaints.
For instance, harassment is further sub-categorized into minorities, SC/ST, backward class, women, children, differently-abled and others.
Also, the theme 'police' would have separate sub-categories for corruption, atrocities and inaction of police along with regular policing issues like murder and rape.
A back-end bureaucratic and technological support is also provided in the renewed portal to ensure the grievances are addressed and pursued to their logical conclusion.
The PMO will upload its flagged issues a week ahead of the third Wednesday of every month. By Monday, the Union secretaries and chief secretaries will have to offer their comments and updates about the issues and then finally, on the third Wednesday, which will be observed as 'PRAGATI Day', PM will look at the issues addressed by the relevant departments and then discuss them with the concerned secretary or the chief secretary through video conferencing.
PM's directions on every issue will remain in the system for further follow up and review till the issue is closed.
Hence the new portal will keep every complainant engaged with the government machinery at the highest level and will ensure systemic corrections through the redressal of the complaints.