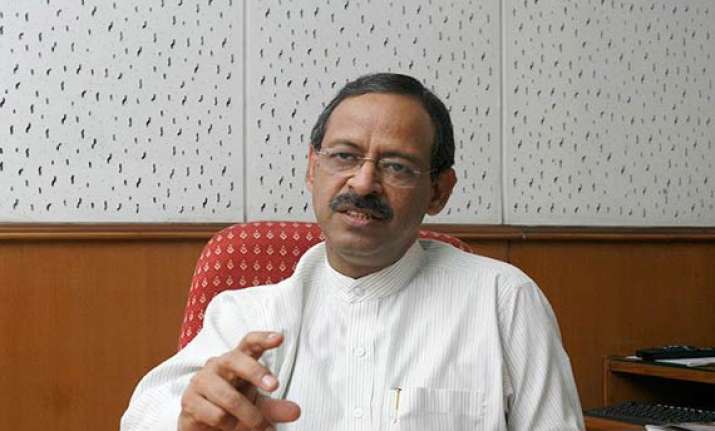 Hyderabad: The Project Monitoring Group under the Cabinet secretariat of Government of India will launch a web-based clearance system for issues related to environment, mining and coal linkages of the stalled projects, from September.
Additional secretary and chairman of PMG Anil Swarup today said 44 per cent of the problems of all the stalled projects in the country are related to environmental issues, while 60-65 per cent of the total stalled projects under the PMG radar are coal-fired thermal power projects mostly awaiting the coal linkages.
"We have already launched the web-based forest clearances system. Now we will be launching a similar web-based system for environmental clearances on September 1, for the mining clearances on November 1 and for all the coal related clearances in the fourth quarter of the current financial year," Swarup said at the launch of the state-level investment tracking portal for Andhra Pradesh government here at Federation of Andhra Pradesh Chambers of Commerce and Industries.
AP is the 13th state to launch a similar on-line project monitoring portal so far.
"Since 50 per cent of the problems of the stalled projects are in the purview of the state governments, PMG is actively engaging the states to launch a similar monitoring mechanism for projects in the investment bracket of Rs 100 to Rs 1,000 crore," he said.
The PMG has so far cleared 165 projects worth Rs 5.5 lakh crore, while about 230 projects involving an investment of Rs 11 lakh crore are under the processing, the official said.
To a query he said timelines have been fixed to resolve issues related to Hyderabad Metro Rail project.  Swarup without elaborating said there are about seven or eight issues related to alignment of route, land acquisition among others to be resolved in a time bound manner.
The Metro Rail project is being developed by L&T was recently asked to change its alignment in some locations such as Assembly and other heritage sites.