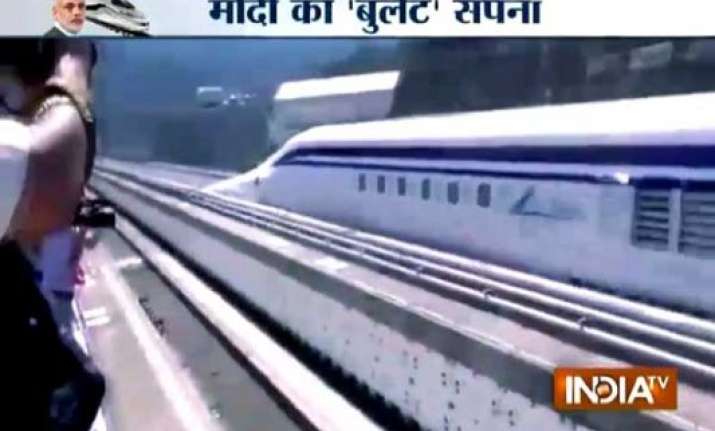 Tokyo: Here is an exclusive coverage on Japan's flying machine (Shinkansen) by India TV's reporter Abhishek Upadhyay, who is already in Japan before the PM Narendra Modi's arrival.
Bullet Train is called Shinkansen in Japan; it runs 300 kmph without any delay for hours. Despite of the high speed, passengers do not feel any inconvenience during the journey.
It works on special Magnetic Levitation Technology, due to which Train doesn't touches the track while running over it.
Passengers have to buy three tickets for traveling in Japan Bullet Train, as our Reporter Abhishek Upadhyay did during his ride from Tokyo to Kyoto.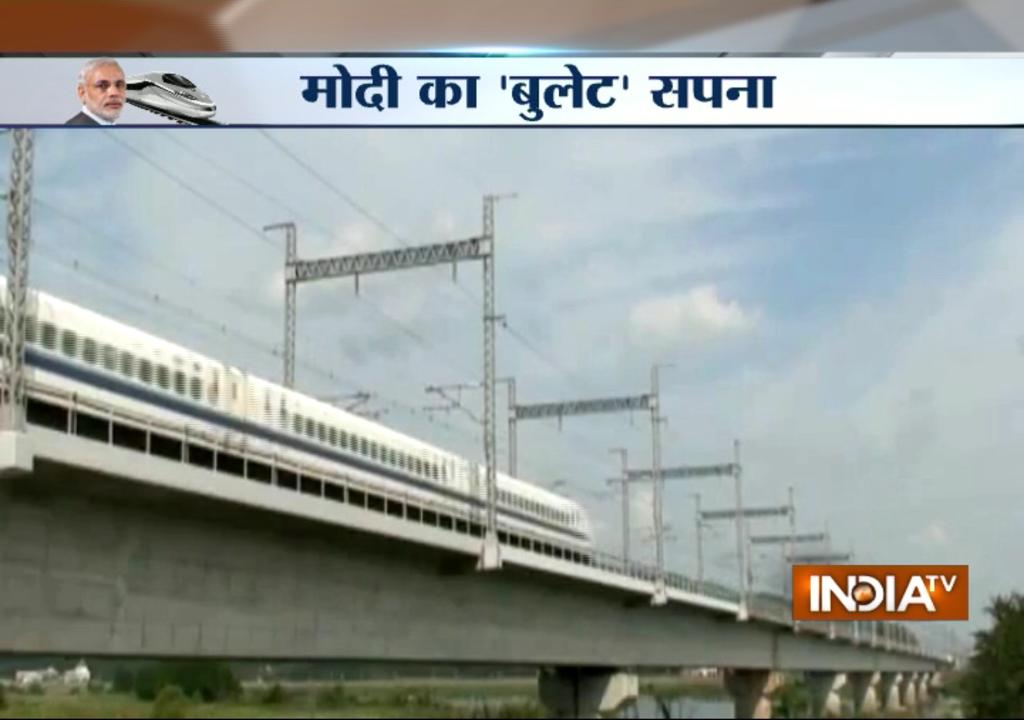 The inside scene of the train is very peaceful with extraordinary firnishing services and ambience like that of a plane.  Also, it has special comfortable seats for passengers that can be used for sitting as well as sleeping.
There is a special space for keeping luggage inside the train. Also, there are proper arrangements for food & drinking and entertainment needs of the passengers.   
Trains door are automatic, look exactly like the airplanes. The train is installed with world class security system due to which there is no single incident of accident reported in last 60 years.
Its infrastructure is unbeatable, truly a masterpiece from Japan which has been copied by many another countries. Bullet train is a lifeline for the Japanese people who prefer the train instead of personal cars, because of its comfort and world class speed.
Prime Minister Narendra Modi will kick start his visit to Japan from tomorrow August 28 2014. According to India TV's exclusive reports, PM Narendra Modi's welcome speech would be in Hindi language. Japanese girl in Indian embassy will utter the welcome speech in "Hindi language".