Follow us on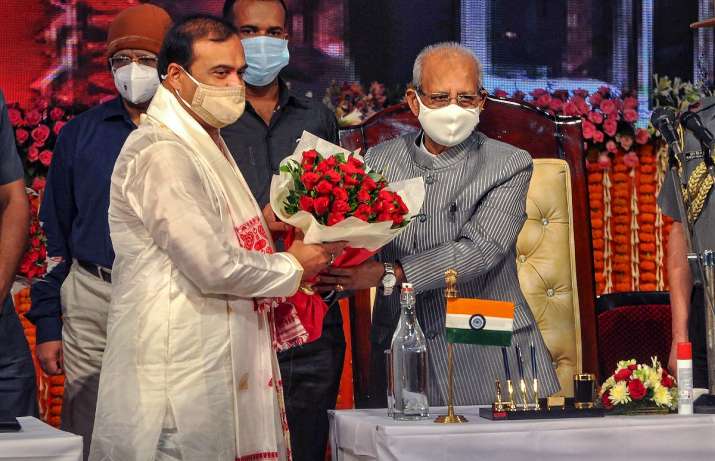 Prime Minister Narendra Modi on Monday congratulated BJP leader Himanta Biswa Sarma on taking oath as the Chief Minister of Assam.
Earlier today, Sarma was sworn-in as the 15th Chief Minister of Assam by Governor Jagadish Mukhi at the Srimanta Sankardeva Kalakshetra in Guwahati. Clad in traditional 'pat silk' dhoti and kurta with a muga 'gamosa' draped around his neck, Sarma took the oath of office and secrecy in Assamese. Along with him, 14 legislators were also sworn-in as ministers amid strict COVID-19 protocols.
"Congratulations to Himanta Biswa Ji and the other Ministers who took oath today. I am confident this team will add momentum to the development journey of Assam and fulfil aspirations of the people," he said in a tweet.
The Prime Minister also heaped praise on former CM Sarbananda Sonowal for his contribution towards the state's progress. "My valued colleague Sarbanand Sonwal Ji was at the helm of a pro-people and pro-development administration over the last five years. His contribution towards Assam's progress and strengthening the party in the state is immensem," he wrote.
The BJP-led alliance secured 75 seats out of 126 seats in the just concluded Assembly polls. The saffron party alone pocketed 60 seats.
Also Read: BJP leader Himanta Biswa Sarma takes oath as Chief Minister of Assam