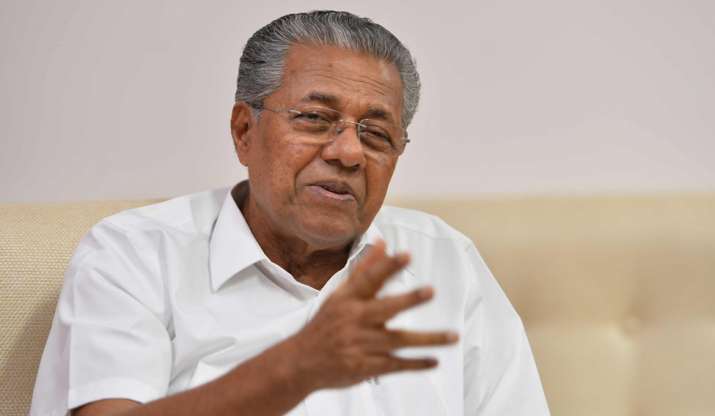 CPI(M) veteran Pinarayi Vijayan was on Tuesday elected its Parliamentary party leader, paving the way for his successive stint as Chief Minister of Kerala.  However, the 75-year-old leader stunned many by not including K K Shailaja in his new cabinet. 
Shailaja, who served as the health minister in the outgoing government, was applauded widely for leading the state's fight against Covid pandemic. She was also hailed for her handling of the Nipah virus outbreak in 2018. Questions are being raised over Vijayan's move to not include Shailaja in his new team, which could impact the ongoing war against Covid. 
ALSO READ: Has Vijayan's glorification upset CPI-M?
Many believed that Shailaja's name would be certain for the new cabinet after she won with the highest recorded margin of victory in the state from the Mattannur assembly seat in her home town Kannur with over 60,000 votes.
"It was the CPI-M which made me a Minister and all what I did during the five year period is not my merit. It was because of the excellent team work. Also it's not me alone who has been left out. None of my party colleagues who were Ministers has been selected this time. I am sure the new person will be able to perform better than me," she told the media in Thiruvananthapuram. 
ALSO READ: Peak of second wave in Kerala over, says CM Pinarayi Vijayan
Meanwhile, Vijayan's decision to induct his son-in-law, PA Mohammed Riyas, into the cabinet has also raised a few eyebrows.
Vijayan had scripted history in the April 6 Assembly polls by leading the Left front to a consecutive term, bucking the over four-decade-old trend in the state of the people choosing between Communists and Congress-led governments alternately.