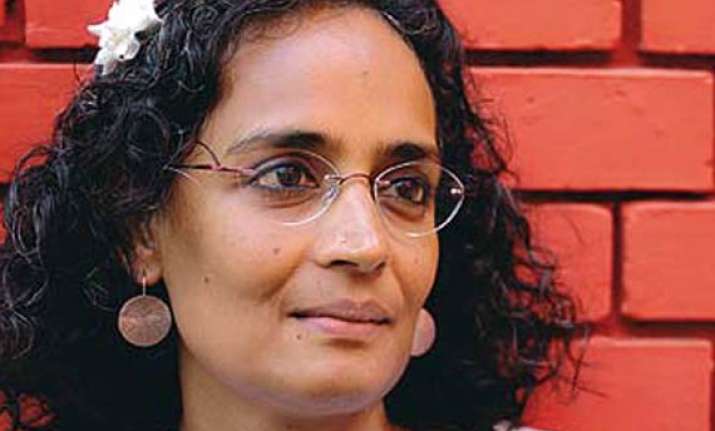 Jammu, Nov 23: A PIL was filed on Tuesday in the Jammu and Kashmir High Court seeking action against activist and author Arundhati Roy for her reported remarks advocating right of self-determination for the people of Jammu and Kashmir.

The PIL was filed by Veer Saraf, Ajay Bhat and Vijay Kashkari, all members of the Routes, an organisation of Kashmir Pandits based in Jammu and Delhi.

The PIL sought impounding of the passport of Roy and directions to the Ministry of Home Affairs, the Ministry of External Affairs and the state government to restrain Roy from making "offensive" speeches and statements about Jammu and Kashmir

Attending a panel discussion on Kashmir in New York on November 12, Arundhati said "I want to say unambiguously that I do not think any country that calls itself a democracy has the right to force people to remain in it in a militaristic way, the way that India is doing in order to prove that it's a secular country."

"I think the people of Kashmir have the right to self-determination, they have the right to choose who they want to be and how they want to be," Roy had said.

The copy of the news report was also attached with the PIL.