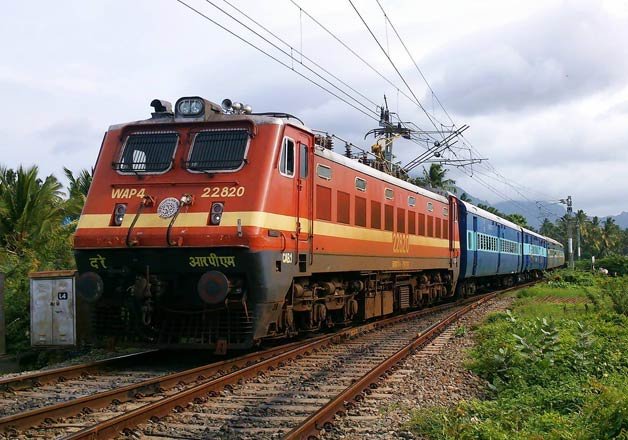 New Delhi: RailYatri.in, a train travel content creator, says that over 95% of the Special Trains will get delayed this festive season.
"Every year many Special Trains are introduced on certain busy routes to ease the rush of passengers but ironically these trains add to that rush by being delayed by many hours. Passengers stranded on the platforms waiting for Special Trains during the festive season or a special event is not an uncommon sight. We are releasing a special report highlighting the major reasons for delays of Special Trains so that the travellers can plan their trips better," says Manish Rathi, co-founder and CEO, RailYatri.in in a statement.
"We did a survey at the railway stations in Delhi, Mumbai and Bangalore and spoke to more than 200 train travelers only to find out that over 90% passengers are not aware that Special Trains are usually delayed. This is RailYatri's yet another initiative to create awareness amongst train travellers," adds Manish.
Why are these Special Trains, which are launched to ease the rush and make train travellers lives during the festivities easier, are usually delayed? Why isn't there sufficient information available on the Special Trains? Well, to answer these questions and many more, RailYatri researched the Special Trains running data and found some viable causes resulting in the delay. Here are the top reasons that explain the delays.
1. Forced Inclusions: Special Trains are included in the schedule as a last minute decision to overcome the rush. This makes it difficult for the authorities to run these trains with proper planning. The local railway authorities, on their part, find it hard to accommodate these excess trains in the schedule they follow every day.
2. Second Preference: Special Trains, clearly not that special in this case, are not the first choice of the railway authorities. Consider a scenario where a regular train and a special one are waiting at a signal, inevitably the regular train will get the first preference to pass through. The Special Trains will have to wait for their turn to move ahead, causing a significant delay in their run times.
3. Over Utilization of the Coaches: Every zone is always under pressure to send a Special Train to as many places as possible; however they also have a finite number of train coaches (which finally makes a complete train) available with them. In the zeal to maximize the number of places where the special train can be sent - the running schedules of these coaches are typically jam packed. Delay in the run of the train to one city can result in unrecoverable delays in trains to other cities.
4. Shortage of staff: Since the special trains are being announced on a short notice, there is always lack of resources to manage the extra inflow of additional trains. For example; railways need more guards, TT, and other staff members to run the extra coaches. So, shortage of staff significantly contributes to the delays of these Special Trains.
5. Goodwill doesn't matter: Regular trains run all through the year, so their performance ratings do matter to the railway authorities.  While it is opposite for the special trains as these are time limited only and complains against them do not much matter for the overall performance of trains.
As per RailYatri's report, some of the maximum average delayed special trains include; Varanasi - Bhatinda Tatkal Special, Madgaon - Mumbai Exp SPL, Gorakhpur - Guwahati Exp Spl, Old Delhi - Chhapra Jansadharan Spl and Haridwar - Malda Town Exp Spl. These trains have been recorded with maximum average delay of 15-16 hours.