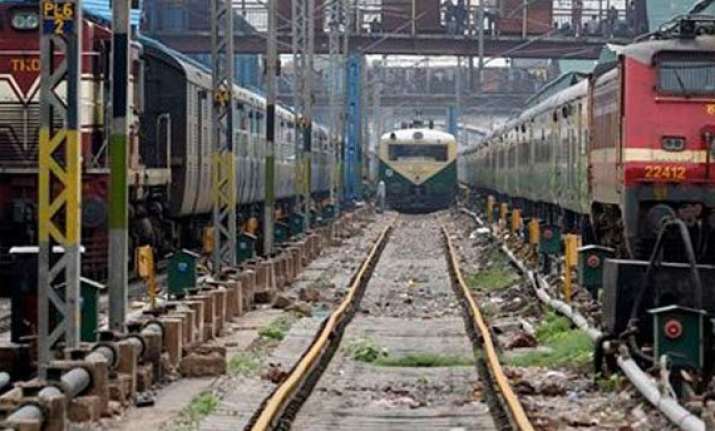 Hyderabad: With severe cyclonic storm 'Hudhud' heading to hit eastern coast, Indian Railways have cancelled over 40 trains and diverted many others.
East Coast Railway have announced cancellation of 35 trains and diversion of 31 others over the next two days. South Central Railway have also cancelled five express and three passenger trains.
Both the railway zones have also set up helpline desks to provide information to passengers about cancellations and diversions.
The trains cancelled by East Coast Railway include Bangalore-Bhubaneswar Prashanti Express, Bhubaneswar-Yashwantpur, Secunderabad-Visakhapatnam Duronto, Secunderabad-Visakhapatnam Garib Rath and Tirupati-Visakhapatnam Tirumala Express.
The cyclonic storm in Bay of Bengal is heading towards Andhra Pradesh coast. It is likely to cross the coast around Visakhapatnam Sunday.