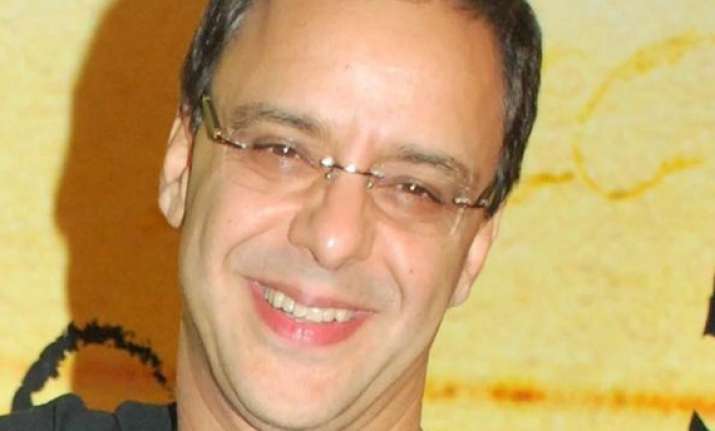 New Delhi, Dec 13: Making a strong pitch for reopening of movie halls in Kashmir, which have been closed for 22 years, noted producer Vidhu Vinod Chopra has urged the government to take the step to give the youth in the Valley "a window into the world".

Chopra, a successful producer of Hindi films like 'Lage Raho Munnabhai' and '3 Idiots', was born and brought up in Kashmir, where his dream of making it big in filmdom also started.

The 55-year-old wants the Kashmiri youth to be given the same opportunity.

"Cinema is not the answer to a problem as fraught as Kashmir. But it can and will provide a catharsis of emotions for people who have lived in hell for two decades now... going to a cinema is about more than just seeing a movie. 

"... maybe some Kashmiris like me, through that cinema, will find their own destiny. Which is why we must build theatres in Kashmir," Chopra said in an open letter. 

Recalling his early days in Kashmir, Chopra says the cinema halls were a "gateway to heaven" for a cinema lover like him.

"When I was young, Broadway Cinema was my temple. That's where I went to study cinema... It all started in Broadway, Regal cinema and Palladium in Lal Chowk. Look how far a Kashmiri has come.

"And this would have never happened without those cinema halls. How can you deny the same opportunity to thousands of young Kashmiris? They don't have a window into the world," Chopra says.

He says he himself is ready to invest money to open theatres in Kashmir.

"I spoke to chief minister Omar Abdullah and Farooq Abdullah a year back about my deep desire to convert the tourist centre that was burnt down few years back into a youth centre, wherein there would be a library, a gaming room, an art gallery and a few movie screens. I'm not a businessman but I was willing to invest my hard-earned money into this endeavour.

"Because I felt very strongly when I spoke to the young people of Kashmir that they were desperate for an alternative to throwing stones, to listening to politicians' speeches, to loudspeakers spewing hate, curfews, bloodshed," he says. 

NC president Farooq Abdullah recently called for the reopening of the state's movie halls to boost tourism.