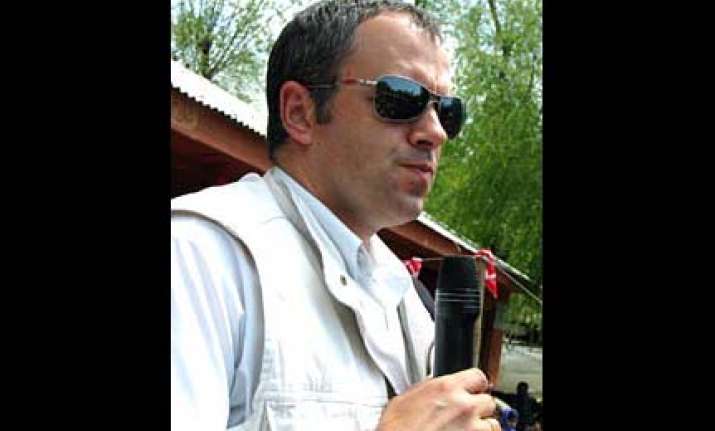 Srinagar, Oct 25 (PTI) Supporting Centre-appointed interlocutors for their comments on involving Pakistan, Chief Minister Omar Abdullah today said the neighbouring country has a role in Jammu and Kashmir which cannot be ignored.
"Nothing what the interlocutors had said with regard to Pakistan's role in Jammu and Kashmir is wrong. After Simla agreement whenever talks were held with Pakistan, Kashmir has figured in it," he told reporters here.
Parliament had passed a resolution in 1995 calling for withdrawal of Pakistani troops from PoK, Omar said on the sidelines of a function here.
"Rightly or wrongly, is it not making Pakistan a party. Pakistan has a role in Jammu and Kashmir. How can you ignore it?" asked the Chief Minister.
Reacting to BJP criticism of Dileep Padgaonkar, head of the interlocutors' team, for his comments, Omar said it was their habit to create an issue by listening to half the story.
 "(Then Prime Minister Atal Bihari) Vajpayee went to Lahore and spoke about resolution of Kashmir," he said.
Yesterday, the BJP slammed Padgaonkar for his comments on involving Pakistan in resolution of the Kashmir issue and demanded the PMO to clarify if this was part of the brief of the team.