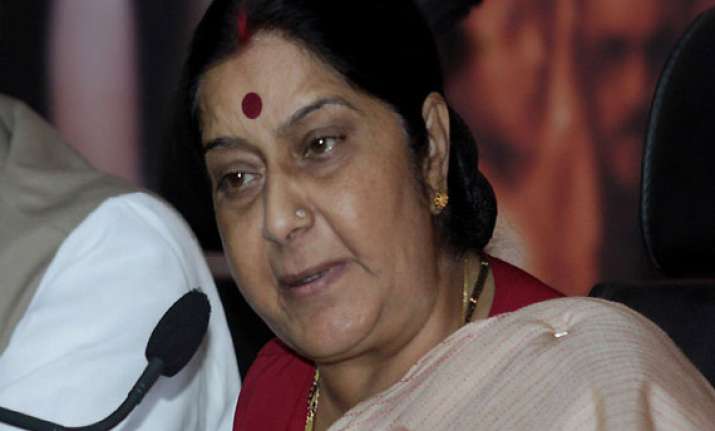 New Delhi: Oman Foreign Minister Yousuf Bin Alawi Bin Abdullah, the first foreign dignitary to visit India since the Narendra Modi government came to power, Tuesday met the prime minister, as also External Affairs Minister Sushma Swaraj, and discussed ways to boost trade and investment between the two countries.
Abdullah, special envoy of the sultan of Oman, called on Prime Minister Modi at his South Block office and conveyed the greetings of the Sultan and reaffirmed the importance of ties with India.
Modi conveyed his deep appreciation of the sultan's gesture and said he looked forward to further strengthening the close ties between the two countries.
The two leaders discussed ways to increase trade and investment.
The prime minister also thanked the sultan for looking after the welfare of 700,000 Indians living in the Gulf country.