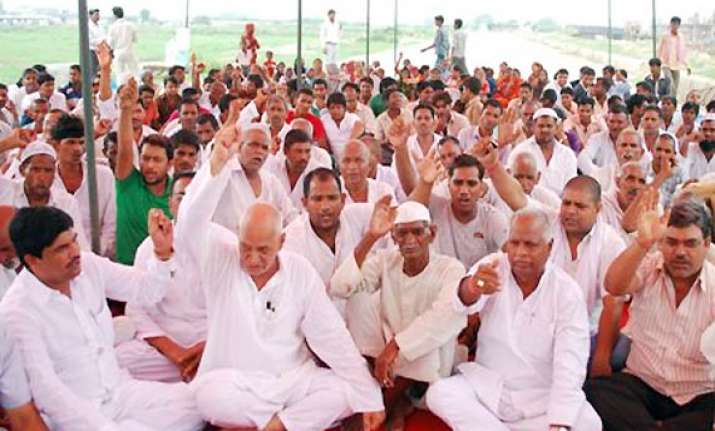 Noida, July 30: Farmers in Noida today agreed to suspend their agitation against  land acquisition for three months after claiming that authorities have accepted their demands, including giving them developed plot.

After talks with Noida authorities, the farmers, on their part, assured that building development activities would not be stopped, said Noida Chairman and CEO Balwinder Kumar.

Emerging from a 2-hour meeting with the Noida Chairman and UP Minister Jaiveer Singh at UP Irrigation Guest house at Okhla, Mahesh Awana, spokesperson of Kisan Sangharsh Samiti, announced suspension of the agition for three months.

"The authorities agreed to our demands including abadi land and developed plots. The authorities agreed to regularize the abadi land (where farmers establish their settlements) as they exist today in villages. They also promised to give developed plots to 15 villages by August 30", he said

For the remaining villages, the authorities sought three months' time said Awana.

The initiative for today's meeting between the farmers and the Noida authorities was taken by Gautam Budha Nagar MP Surinder Singh Nagar. He had sent invitation to farmers.

The Farmers assembled at Indira Gandhi Kala Kendra from where their representatives were taken to Okhla for discussion.

"Development activity will not affected by Noida as an agreement has been reached with the farmers", said Balwinder Kumar.