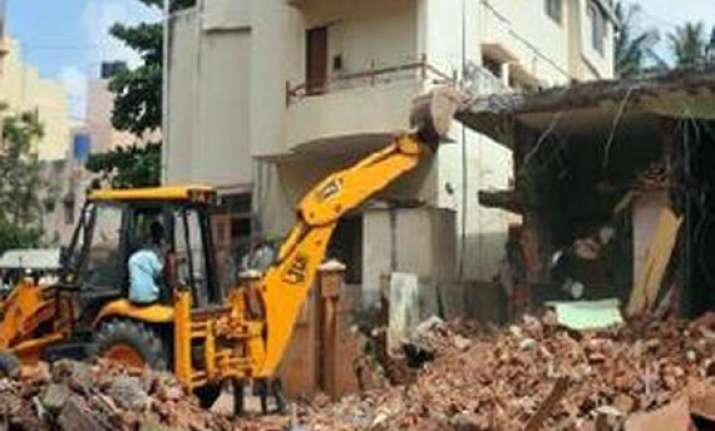 Noida, May 26: Noida authority yesterday bulldozed several unauthorised constructions in Haibatpur of Hindon flood zone area here.
The demolition drive was carried out for over three hours this morning on the directive of the authority's chairman Rama Raman following directions by the state government.
No construction is permissible in flood zone area as per law. The state government had, therefore, directed the administration to launch the demolition drive.