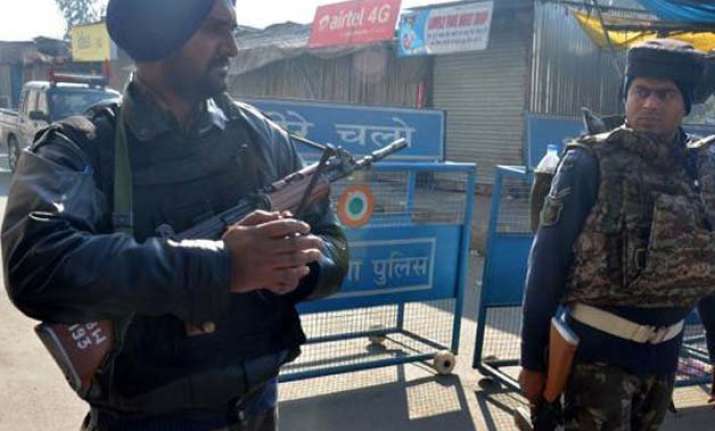 New Delhi: Days after India welcomed the steps taken by the Pakistani government to probe the Pathankot terror attack, Minister of state (MoS) for Defence Rao Inderjit Singh today said that the Special Investigation Team (SIT) constituted by Pakistan will not be allowed to visit the Pathankot air base.
"We hope that Pakistan will probe, may be because of international pressure. The whole nation is irritated with terrorism. So, it's the responsibility of the nation to finish it, however, the SIT will not be allowed to enter the airbase," Singh told the media in Delhi on Tuesday.
Reacting to a recent statement by the Pakistani government regarding the steps it had initiated in the fallout of the Pathankot attack, India had pledged to extend all help to the former's special investigation team when it arrives in India.
"We welcome the statement issued by the government of Pakistan on Monday on the investigation into the Pathankot terror attack. The statement conveys that considerable progress has been made in the investigations being carried out against terrorist elements linked to the Pathankot incident," ministry of external affairs (MEA) spokesperson Vikas Swarup said.
The Foreign Secretary-level talks scheduled between the two countries for January 15 were postponed to a later date on the last minute. India had earlier made it clear that going ahead with the peace talks would depend upon "decisive action" by Pakistan on "actionable evidence" provided by India with respect to the Pathankot terror attack.
India believes that the attack was planned and executed by Pakistan-based militant organisation Jaish-e-Muhammad and has called for the arrest of the organisation's chief Masood Azhar and his brother Abdul Rauf for the Pathankot attack.    
(With Agencies)