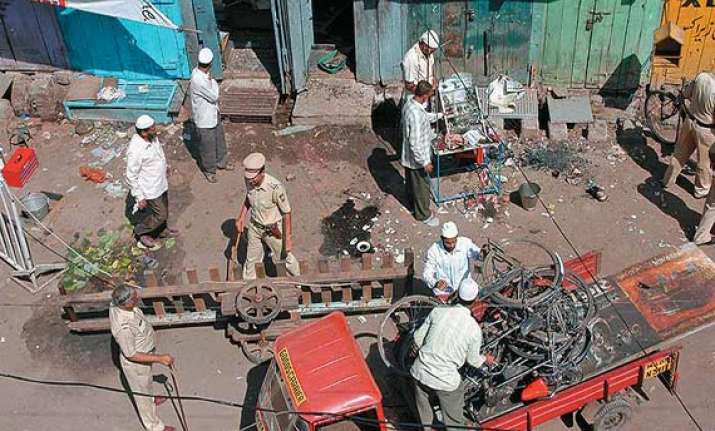 Mumbai, May 22: The National Investigation Agency on filed its charge sheet in the Malegaon 2006 bomb blast case against four accused Lokesh Sharma, Dhan Singh, Manohar Singh and Rajendra Choudhary.
The charge sheet, running into five volumes, was filed in a Maharashtra Control of Organised Crime Act (MCOCA) Court of Special Judge Prithviraj Chavan.
Ramji Kalsangra has been shown as absconding accused in the charge sheet.
The bombings were part of a series of explosions that had taken place on September 8, 2006, in Malegaon, a town in Nashik district of Maharashtra, located about 300 km from Mumbai.
The explosions, which caused the death of 37 people and injured over 125, had taken place in a Muslim cemetery, adjacent to a mosque, at around 1.30 p.m. after the Friday prayers on the Shab-e-Baraat, an Islamic holy night.
Most of the blast victims were Muslims.
According to police, two bombs attached to bicycles had exploded, triggering a stampede.
After the blasts, the Maharashtra Anti-Terrorism Squad had arrested nine suspects. However, the MCOCA court had granted bail to all of them in November 2012.
The probe into the blast was handed over to the Central Bureau of Investigation which endorsed the ATS findings. The case then went to the NIA, which came into existence in 2009.
Malegaon had seen another terror act in 2008 allegedly by right wing Hindu groups and Sadhvi Pragya Singh and former Lt. Col. Srikant Purohit were arrested in connection with it.