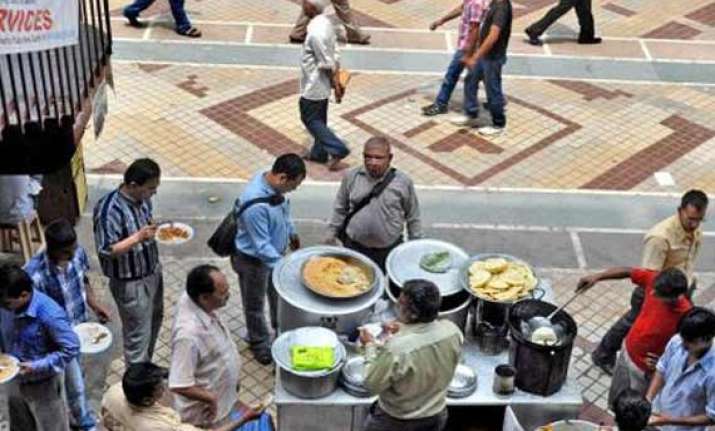 New Delhi: In order to regulate street vending in areas under its jurisdiction, the New Delhi Municipal Council (NDMC) presented a draft policy at its council meeting on Wednesday.
"We have prepared a draft in this connection. It will be sent to the Delhi Government soon for its approval," an NDMC official said.
As per the policy, NDMC will identify illegal squatters and take action. It will also conduct a survey of various vending sites available in areas under its jurisdiction.
The policy also has proposals to issue bar code identification licences or smart cards for its teh-bazari (street vending) allottees, the official said.
However, a decision on the policy will be taken in the next council meeting, he said.
The draft policy was presented in the council meeting chaired by BJP MP Meenakshi Lekhi, a member of the civic body.
Delhi government had asked civic agencies in the city, including NDMC, to formulate a policy within the framework of the Street Vendors Act, 2104, passed by the Parliament.
Street vending has been a perennial issue for municipal corporations in the city. While civic bodies face a tough time managing them, vendors live in fear of losing their livelihood as their goods are frequently seized by officials on charges of illegally occupying public space.
NDMC is also working on a proposal to relax trade interchangeability norms for traders at Palika Bazaar.
"We have proposed relaxations for traders at Palika Bazaar selling non-licensable goods. They will be able to switch between selling goods without having to seek permission," the official said.
NDMC has decided to extend the contracts of all its contractual employees to five years to bring uniformity in their contracts.
"There were employees appointed on a six-month-long or three-month-long contracts. The council has decided to uniformly extend the contract of all such employees to five years," the official said.